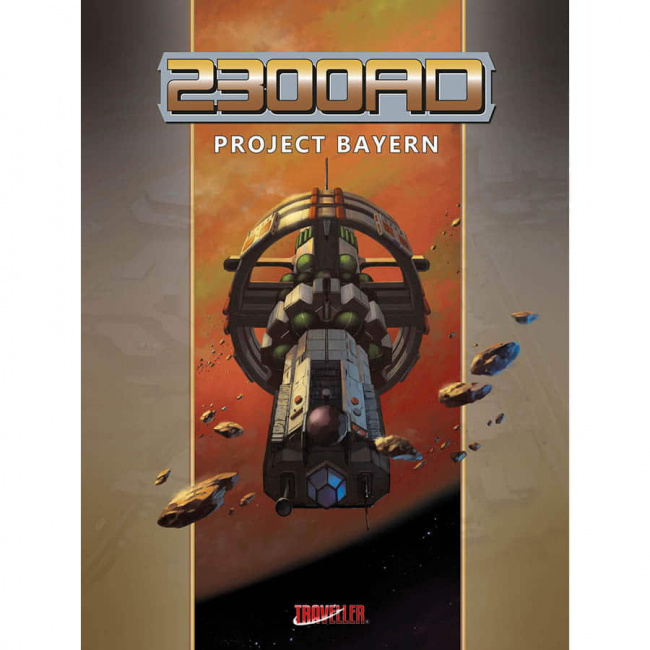 Mongoose Publishing revealed the
2300 AD: Project Bayern
boxed set, for
Traveller RPG
, which will release into retail in April 2023.
The boxed set comes with all the game information required to run an ongoing campaign revolving around the voyage of the Bayern, which has headed out to explore 450 light years of unknown territory. It offers complete details on the main ship and its auxiliary vessels as well as background information on the Astronomischen Rechen-lnstitut. The book also includes biographical information on the flight crew and a section on the Pleiades, the star cluster they are traveling through.
The boxed set comes with four books and a double-sided poster. It will retail for $99.99.
This coverage is part of RPG Week, celebrating all things RPG at ICv2. For more ICv2 RPG Week articles, click here.