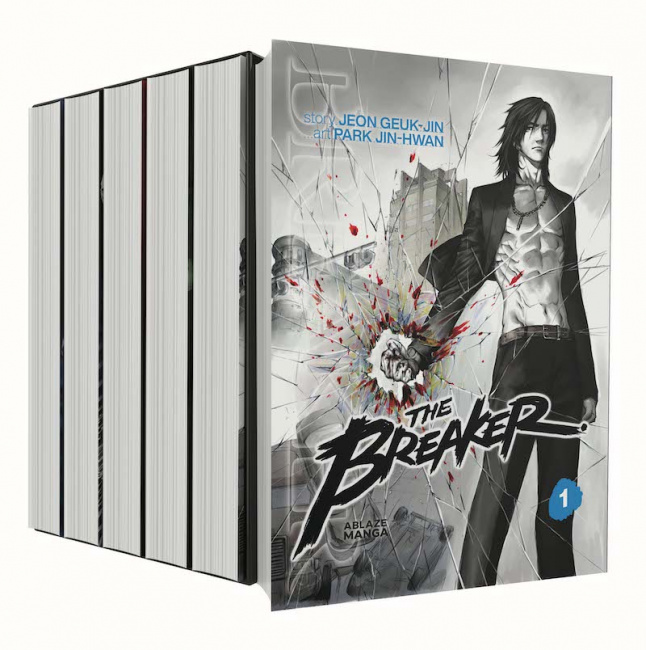 The independent publisher Ablaze will release the manhwa
The Breaker,
by writer Jeon Geuk-jin and artist Park Jin-Hwan, as a five-volume box set. The set, which includes a bonus poster, will be available on July 12 with an MSRP of $90.00.
Ablaze published the series in double-size omnibi, so the box set will run to 1,900 pages. The martial arts story, which is also available as a webtoon on the Webtoon platform, is a best-seller for Ablaze; in March 2022, Ablaze Co-Founder Rich Young said the first volume was already into its second printing, seven months after it was released (see "Manhwa in America, Part 3: Rich Young of Ablaze"). He also said that once the first series is complete, Ablaze will publish the five-volume sequel series.