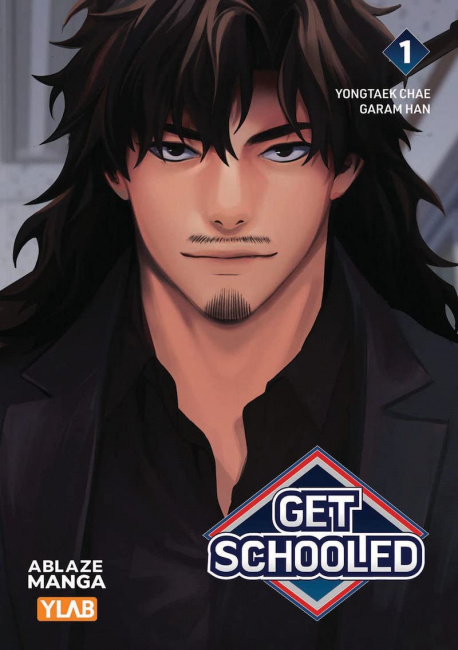 Ablaze has licensed the manhwa
Get Schooled,
by writer Yongtaek Chae and artist Garam Han, which is currently running on the Webtoon platform, for print publication. The story is set in the near future, at a time when school violence is out of control. Educator Hwajin Na is sent to a school where the problem is particularly severe, and he uses violent and unorthodox methods to deal with the bullies there. The webtoon is currently the number 2 drama manhwa on the Webtoon platform and has 1.3 million subscribers and almost 80 million views there, as well as an average rating of 9.8 out of 10. Ablaze will publish the first print volume on July 25, 2023, as a 250-page paperback with an MSRP of $19.99.
Ablaze also recently announced it will release a box set of the best-selling manhwa The Breaker (see "Ablaze to Collect 'The Breaker' as a Box Set").