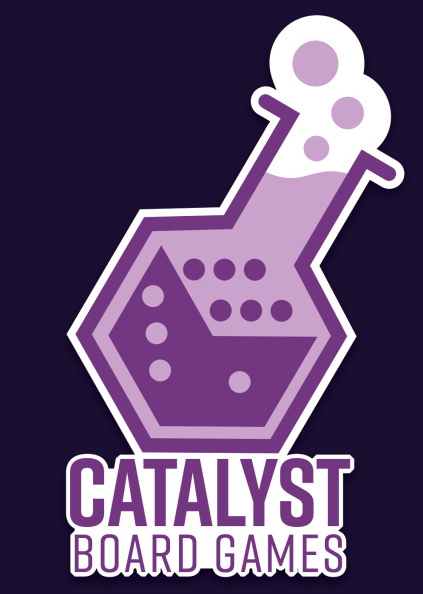 Catalyst Game Labs has announced the formation of a dedicated board game division to oversee the development of new tabletop games. The first game to be produced under the new Catalyst Board Game imprint will be
Overlords: In Training
.
The Catalyst Board Game division will oversee future development of games under Catalyst Board Game Creative Director Mike Richie (Element) and Managing Developer Randall Bills (Dragonfire).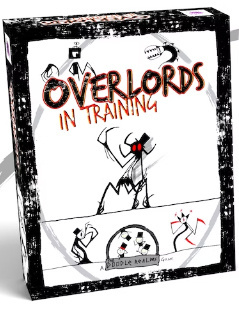 The division's first game,
Overlords: In Training
was developed by Kenyon, the son of Randall Bills, his first design. Bills described the process behind the design in a press release, saying "it's one of the most meaningful projects of my life. You see, for nearly a decade, starting when he was ten, my neurodivergent son, Kenyon has been crafting a massive, dynamic universe of the strange, the sublime, and the creepy. And bringing that creation to life through his wonderfully unique art. Drawing, drawing, and drawing. Drawing that kept him anchored. Drawing that allowed him to find his way. To connect with his teachers. To survive. To make it to the wonderful, creative eighteen-year-old young man he is today."
Overlords: In Training will be a fast-paced card game in which the players become would-be overlords competing to best impress the Boss. The game design was created by Kenyon, who also produced the game's artwork.
Catalyst will raise funds for the production of Overlords: In Training through a Kickstarter campaign launching later this month.
Catalyst recently ran a very successful Kickstarter for BattleTech: Mercenaries (see "Adepticon 2023 News: Catalyst Launches 'Battletech: Mercenaries' Kickstarter"). The company is leaning into the resurgence of popularity for BattleTech with a line of plush toys (see "Catalyst Game Labs Offers Up Some 'BattleTech' Cuteness") and the re-release of Michael Stackpole's Blood of Kerensky novel trilogy (see "Catalyst Revisits 'BattleTech' 'Blood of Kerensky' Trilogy"). ICv2 recently sat down with Catalyst's owner Loren Coleman, who shared some thoughts about Battletech and the way Kickstarter is influencing the company's future plans (see "ICv2 Interview: Catalyst Game Labs' Loren Coleman").