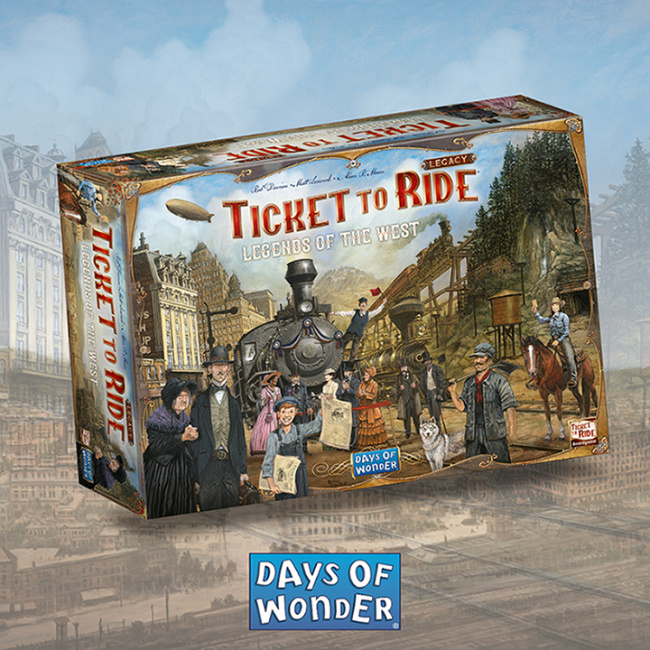 Ticket to Ride
is getting the "legacy game" treatment with the upcoming
Ticket to Ride Legacy: Legends of the West
, coming from Days of Wonder and designers Alan R. Moon (
Ticket to Ride
), Matt Leacock (
Pandemic
), and Rob Daviau (
Pandemic Legacy
) on November 3.
Ticket to Ride Legacy: Legends of the West features a twelve-game campaign that traces the westward expansion of railroading in North America. Like in the original, in each game of the campaign the players control railway companies and manage their operations through the play of cards, trying to complete tickets to score points. But now, each player has unique special abilities they can use, while unexpected events can appear to alter the playing field.
As the campaign continues, the players will open special "frontier boxes" that add new components to the game and permanently change the map for future play. After the completion of all twelve installments of the campaign, the players will have a unique replayable version of the game based on the decisions they made during the campaign.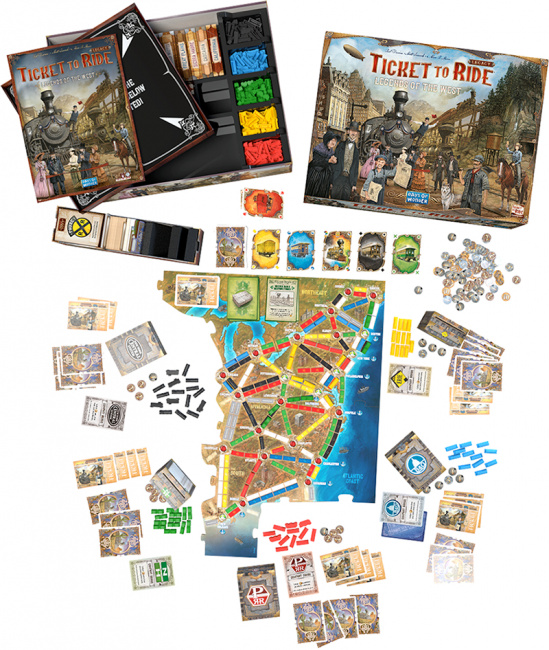 The game will come with 13 frontier boards, 280 plastic train cars, 209 cards, 1 campaign box, 5 company boxes, 8 frontier boxes, 1 conductor's toolbox, and hidden material added during the campaign. It is intended for 2 to 5 players, ages 10 and up, and each game in the campaign will take between 20 and 90 minutes to play.
MSRP will be $119.99.
In September, Days of Wonder will release a version of the game set in the city of Berlin (see "Days of Wonder Will Release 'Ticket to Ride Berlin'").