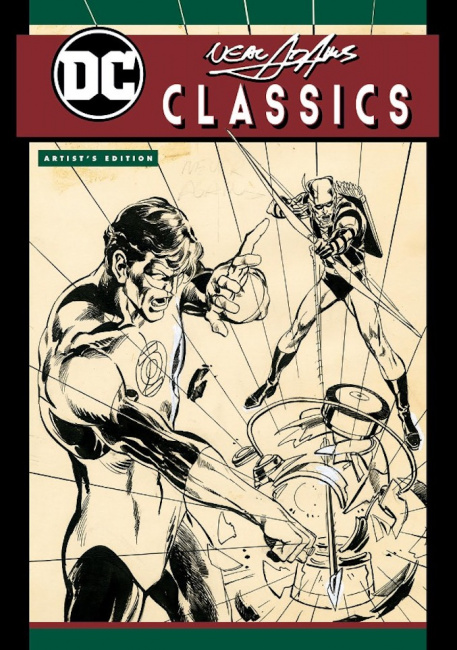 IDW has signed an agreement with DC to expand the scope of its Artist's Editions to include DC creators and comics, expanding the line of prestige editions that has skewed heavily toward Marvel artists in recent years. The first two books in the new initiative will be
David Mazzucchelli's Batman: Year One Artist's Edition
and
Neal Adams' DC Classics Artist's Edition,
both slated for release in mid-2024.
David Mazzucchelli's Batman: Year One Artist's Edition spotlights the critically acclaimed story, written by Frank Miller, of Batman's first year of fighting crime in Gotham City. "David has been intimately involved with the planning of this Artist's Edition and has personally scanned all the contents," series editor Scott Dunbier said in a statement accompanying the announcement. "In addition to the covers and interiors, all the layouts from the series will be included."
Neal Adams' DC Classics Artist's Edition collects five complete stories from the late 1960s and early 1970s, as well as an assortment of covers and pages. The book will be published with two different covers, one from Green Lantern/Green Arrow #76, the first issue of Adams' and writer Denny O'Neil's run on the series, and Batman #232, featuring the first appearance of Ra's al Ghul.
Artist's Editions feature the original black and white artwork from classic comics, presented at the same size as the original and printed in color so that annotations, blue-pencil markings, and corrections are visible. IDW recently announced four new Marvel titles as part of an expanded agreement with that publisher (see "IDW, Marvel Extend Deal for Artist's Editions").
Click Gallery below for covers!