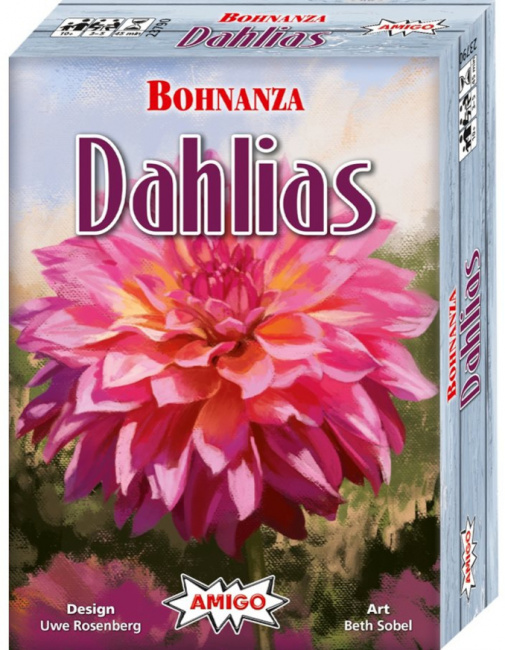 Amigo will release
Bohnanza: Dahlias
, which features the same Uwe Rosenberg gameplay as the core game with beautiful floral art by Beth Sobel, in September.
Players will plant, then harvest flower cards to earn coins based on the number of cards in the field and the "meter" for that flower. At the end of the game, the person with the most coins wins.
Bohnanza: Dahlias
will include 110 cards, 5 player mats, 5 player aids, 1 first player card, and rulebook. The game is for 3-5 players ages 10 and up, and plays in 45 minutes.
Amigo released
Bohnanza Anniversary Edition
last year (see "
Amigo Ships 'Anniversary Edition'
").
Click Gallery below for card art!