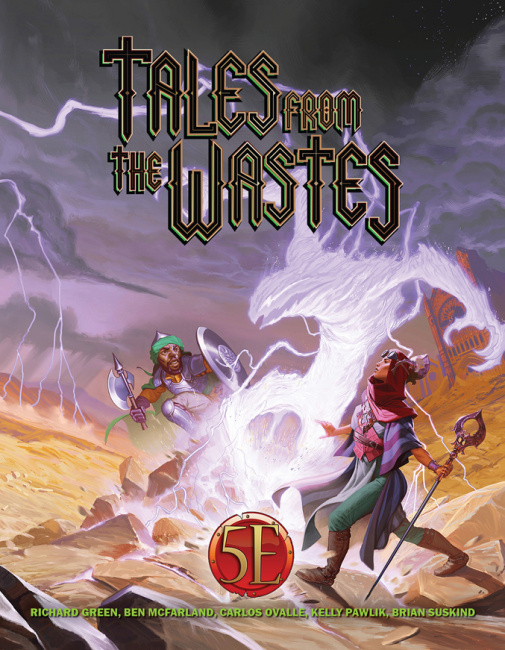 Kobold Press will release
Tales from the Wastes
, a new 5E adventure book, which will hit retail in July 2023.
This new book contains 15 single-session adventures for characters levels 1 through 18. The adventures can be played in sequence or as separate sessions. It also offers GMs new monsters, NPCs, magic items, and villains to throw at players. The book also features dozens of illustrations as well as 15 full color maps.
Tales from the Wastes is a 144-page full-color hardcover book that will retail for $39.99.
Kobold Press will also release Wastes of Chaos 5E, a new setting book, into retail (see "'Wastes of Chaos 5E'").