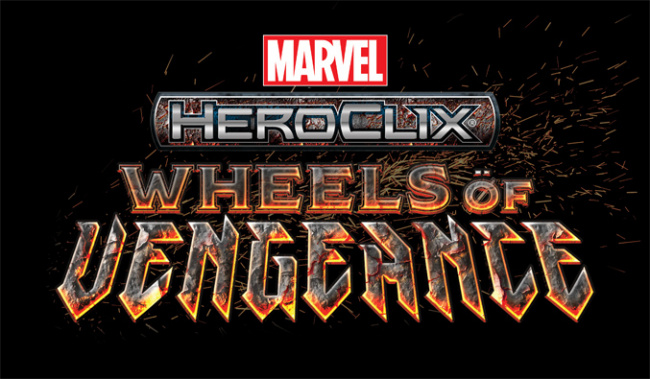 WizKids revealed
Wheels of Vengeance
, a new
Marvel HeroClix
booster set, for release into retail in October 2023.
The new booster set is Ghost Rider-themed and features characters like Johnny Blaze, the Headless Horseman, and Sleipnir. Some figures have Hero-Glo effects, which highlight the figure's powers and abilities. Boosters come with three standard figures and an oversized figure on an extended HeroClix base. The set has over 60 figures and 11 Legacy cards to collect, and booster bricks will retail for $169.90.
This set will have both a Play at Home Kit and a Release Day Organized Play Kit available to retailers. The Play at Home Kit come with a Limited Edition Ghost Rider Figure and Legacy card as well as a double-sided map. It will retail for $19.99. The Release Day kit, for use at Release Day events, will come with 3 copies of a Limited Edition Blade figure and character card, 5 double-sided maps, and an instruction sheet. Retailers can order up to three OP kits per location.
WizKids also recently announced a new retailer preorder program, exclusive to brick and mortar retailers, for their upcoming HeroClix starter sets (see "Preorder Program").
Click on Gallery below for full-size images!