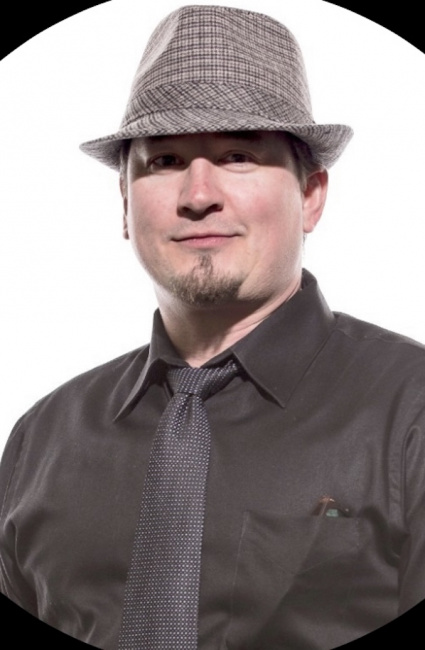 Ablaze's wide-ranging graphic novel catalog includes a number of print editions of webtoons (see "Ablaze Licenses Manhwa with 1.3 Million Subscribers on Webtoon"), so we asked co-founder Rich Young to talk to us about his experiences with publishing webtoons and what factors influence their sales.
Which of your webtoon titles is the most popular right now? And how does that compare to other properties?
The Breaker and Zombie Makeout Club series are the bestselling Ablaze webtoon titles to date. Heavenly Demon Reborn! is also off to a good start. We have some new titles that we are just launching and recently hitting the market, like Witch of Mine, Fight Class 3, and The Restorer's Home...so not much sales history so far on those.
How do you find webtoon properties, and do you have a particular type of story in mind when you are looking for them?
We are always on the lookout for unique and engaging stories, so we are constantly reviewing both domestic and international webtoon releases. That said, we do still have to be quite selective, as there are a lot of titles out there, and not all of them are going to connect well with a US audience.
I know you have people who reformat these for print, but I'm wondering if you also read them in their original format, as a vertical scroll on a phone or tablet, and if so, what you think of that?
When we license a title that hasn't been reformatted for print yet, we will first engage with it in the vertical scroll format. The VS format is a result of the smart phone/tablet and is ideal for those devices. But it is a bit of a different experience than the print format, with the layout and such. We believe that any series that is well crafted tends to work well in both formats though. Quality always shines through.
While I know it's early days yet, do you have any sense of how the popularity of a property as a webtoon correlates to print sales? Do big hits stay big in print, or do smaller series find an audience that way?
Right now, it appears that the larger the digital audience the larger the print audience. They are correlated. To what extent, we will be finding out as more popular digital webtoon titles are brought to print. Some readers may prefer digital. Some may prefer print. And some may like consuming both ways. There is something to be said about having a tangible book on your bookshelf, especially for a series you really enjoy.
How do these books complement the rest of your line? Do they fit right in, or are they filling a gap?
The mantra of Ablaze is quality first, with the goals of giving creators a platform, bringing new voices into the conversation, and serving as diverse an audience as possible, so, as a result of that mission, webtoons were always planned to be part of the publishing lineup. We will continue adding more webtoon titles that will allow us to diversify our line and grow it sustainably over time.
Do you have any idea who is reading them? We think of webtoons as being a teen phenomenon, but your titles seem to skew a bit older.
Depending on the subject matter the audience for a webtoon can skew older or younger, or more male or female. We are looking to have something for everyone in our title lineup, with different types of stories and genres. We do have several titles that are 16 and up, but we also have titles for 13 and up...and that will continue to be the case.
Are you particularly interested in manhwa, or are you open to publishing webtoons from other places as well?
We believe manhwa is unrepresented in the US, so it is a substantial part of our overall publishing plans. But we are exploring webtoons from all over the world, really. If it's good, we want to be looking at it and considering it.
Do your webtoon properties sell better in the direct market or the book channel, and do you have any idea why that would be?
So far the book market has been stronger, but that's not to say that some titles haven't done well in the direct market either. There is an overlap between manga sales channels and webtoons, as readers of manga are also reading webtoons. The question is, how big is the overlap? That's what everyone is looking to discover.
For more Webtoon Week articles, click here.