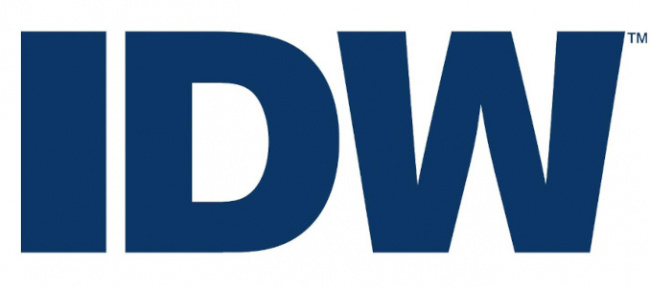 We caught up with IDW Co-Publishers Tara McCrillis and Mark Doyle at San Diego Comic-Con, and checked in on changes since the recent management changes (see "IDW Promotes Co-Publishers"), progress on improving retailer relationships, and key titles for the rest of 2023.
ICv2: This is basically a three‑month check‑in since the change in management (see "Interview: IDW CEO Davidi Jonas"). What's changing, in terms of the IDW output, going forward, if anything: the number of releases and also any new initiatives or changes.
Mark Doyle
: Currently, nothing changing, in terms of the '23 pub plan. We have a strategy that takes us out into '25 and even early '26 at this point.
Nothing changing in that regard, but certainly trying to double down on the books that we do have and the talent that we do have, making sure that we're giving them the best platform and putting them forward into the right places, and trying to reach new audiences, as well.
The big focus is on originals, right? With a reduced focus, compared to a few years ago, on licensed. Is that ratio going to stay about the same going forward?
Mark Doyle
: Yeah. We don't have a number, in terms of a target, but we certainly want a balance of licensed and originals. When we came in yesterday and Wednesday, some of the top priority meetings I wanted to have were with a lot of our license partners because they're so important to us.
We've had tremendous success with things like
Turtles. Sonic
is a continued success for us.
Then,
Star Trek
. We're so happy with
Star Trek,
with getting the Eisner nomination and, frankly, seeing sales go up, which kind of never happens in comics. That's due to the strength of the material; that's the word of mouth that's happening in the business right now. That's how that happens; the book is good.
One of the things, Davidi talked about was trying to reinforce retailer relationships (which is our audience). Have you seen any manifestation of that desire?
Doyle
: Yeah, 100 percent. Go ahead.
Tara McCrillis
: We have hired a great Direct Market sales rep, Ryan Balkam. He's doing an incredible job. We've increased our outreach to retailers; we're focusing on promo items and working closely with them so that they have everything they need to be successful selling our books. Trying to strengthen that relationship is a huge initiative for us in the coming years.
Doyle
:
Right before this meeting, Tara and I went over to ComicsPRO this morning. Again, just making that a top priority for us. I've had the pleasure of working with Jenn Haines from ComicsPRO in the past, and so I know folks there, and I have a relationship, but Tara gets to meet people for the first time and try to build those relationships and strengthen it.
Going back to the publishing side, Davidi was talking about Top Shelf Books and some opportunities there. Anything new to talk about in that realm?
McCrillis
: We do have some exciting things coming up that I'm not privy to announce yet, but they're going to be great stuff happening. Our 2024 and '25 publishing schedule with Top Shelf looks pretty spectacular.
Doyle
: On a personal note, I had the pleasure of meeting Chris, geez, maybe 10 years ago at SCAD, an editor's weekend. I've known him for a while, and I've admired his work from afar.
To be able to work with him now in this professional capacity and try to look at what he and Lee are doing with Top Shelf and try to find opportunities to build that up as well, it's just a joy. I enjoy it.
What are IDW's key publishing initiatives for the rest of the year?
McCrillis
: Leaning into our licensing as much as we can, getting as much as we can out of that, letting the fans have what they want, but then also pushing our Originals. We've got some big talent coming up, some great stories to be told, so a nice balance.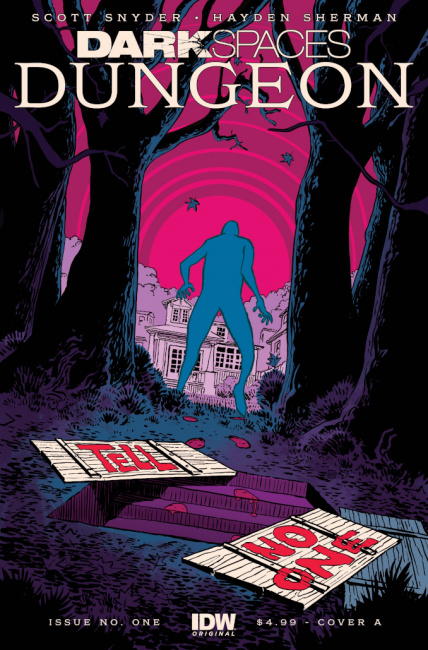 Doyle
: Exactly, a good balance. Also, I'm glad you gave a shout‑out to Originals. We just announced three new projects with the Originals. Scott Snyder and Hayden Sherman returning with
Dark Spaces
and doing some new books in that line as well, and trying to help that grow.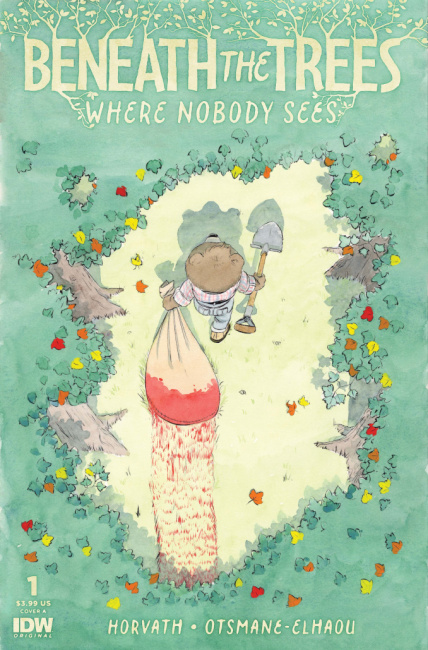 We also announced a book called
Beneath the Trees
, which is very quirky and strange.
McCrillis
: It's going to be amazing.
Doyle
: The first issue is just like one of those bonkers issues that you're going to show people and be like, "Have you seen this?" A name like Scott Snyder is huge, but here's someone, Patrick Horvath, who I don't think a lot of people know, but it's such a unique and cool idea that hopefully it's a good word of mouth book.
Then, we also just announced
Ministry of Compliance
with John Ridley and Stefano Raffaele. John is someone who I've had the pleasure of working with in the past. He's one of our great storytellers, and it's just like an honor to be working with him on this. It's a great book. I think people are going to love it.
Ministry of Compliance
#1 is an oversized first issue. I think it's going to be 56 story pages. Regular comics trim size, oversize story length, but it's $5.99 and fully returnable. We really want fans to give this book a chance. It's such a great jumping on point.
Actually, doing the oversized issue came from many creative conversations that I had with John where he felt, from his experience in the TV world, whenever he launched a series when he could have one or two episodes out there immediately for people to try, that seemed to help build the audience.
When we looked at the first two issues together, there's an amazing reveal at the end of the second issue. We reworked it to be an oversized first issue.
I hope people really dig it because we're proud of it.