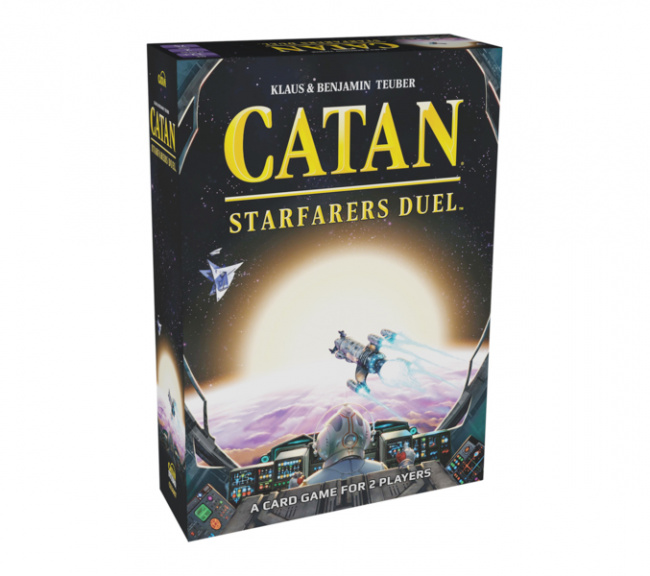 Catan Studio has announced
CATAN Starfarers Duel
, an updated reboot of 2001's
Starship Catan
, with a launch scheduled for March 2024.
CATAN Starfarers Duel is a two-player card game set in the same galaxy as the CATAN Starfarers board game. Using cards, the players explore and colonize planets to gather resources that are then used to upgrade their starship board. Along the way, they must contend with merciless pirate, clever merchants, and the demands of the Council.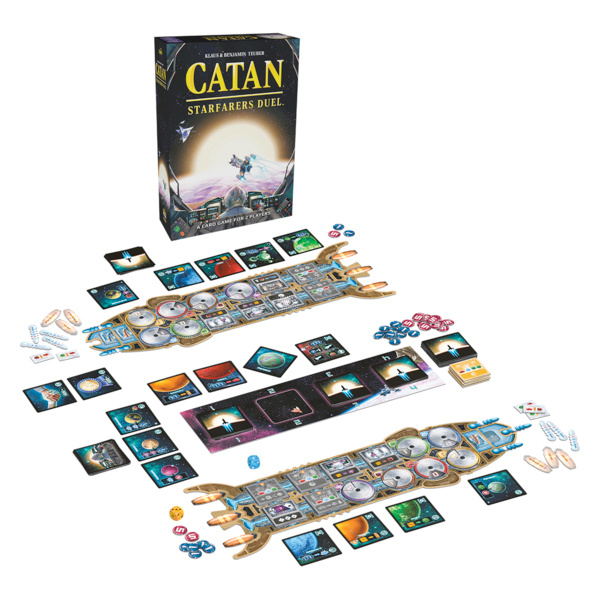 Compared to the 2001 original,
Starfarers Duel
features new and updated artwork and components, including dials for tracking resource supplies and a series of five "training missions" to help new players learn the game more easily. The game comes with 2 starship boards, 1 sector board, 18 modules, 12 boosters, 12 cannons, 32 Astro tokens, 4 colony ships, 4 trade ships, 90 cards, 2 dice, 1 overview sheet, 3 component storage boxes, and a training missions booklet. MSRP is $34.99.
Earlier this year, CATAN Studio offered the New Encounters expansion for CATAN Starfarers (see "'CATAN Starfarers: New Encounters' Incoming").