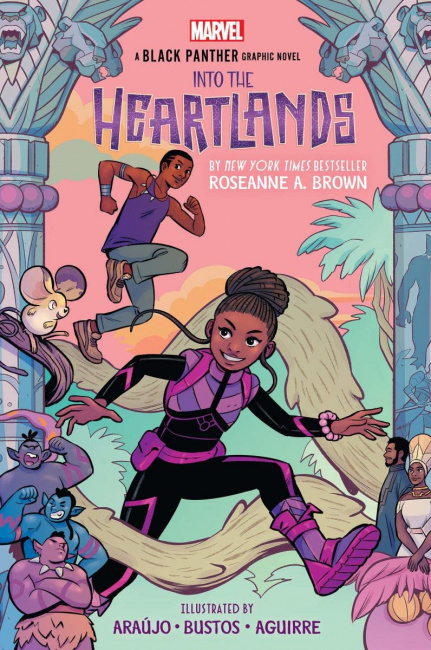 Scholastic Book Fairs, the pop-up shops that have been a feature of school life for decades, are drawing fire from numerous quarters because of a new practice started this year: Books about LGBTQ+ topics and racism are not included in the general collection but in a separate case, called "Share Every Story," which schools can opt not to include when ordering books for their book fair.
The company says that all their book fairs include diverse books and that the separate collection was necessary because of state regulations restricting books about LGBTQ+ people or racism in schools and school libraries.
"It's the supplier-side version of what's happening with librarians in Missouri, Texas, and other areas from states to school districts," Jeff Trexler, Interim Director of the Comic Book Legal Defense Fund, told ICv2. "[Scholastic is] not pulling books or setting books aside because they're censors, racists, etc. - they feel forced to take actions they wouldn't otherwise take due to circumstances beyond their control. Librarians don't want to lose their jobs or jeopardize the library's funding. Publishers don't want schools to have to sacrifice all books due to potential legal consequences or public attacks due to certain images or themes. Condemnation won't address the underlying problem - I'm much more interested in solving it."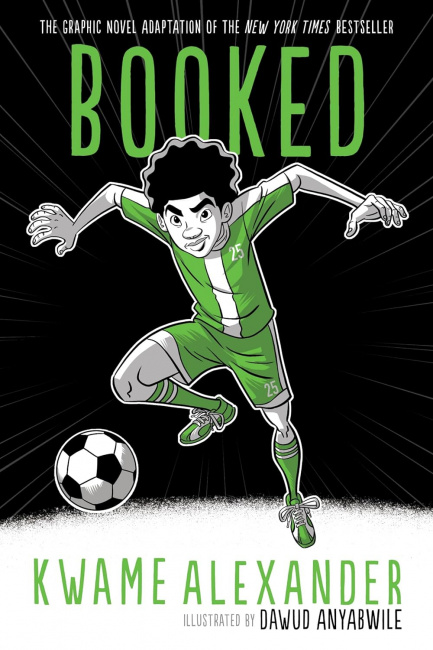 Trexler also made an appeal for volunteers, saying that
CBLDF
wants to work with local attorneys, librarians, and others in areas where books are being challenged. "There is no skill, there is no background that is not relevant to us," he said. "Local networks are power. The people who are part of the CBLDF, they're the real power of the CBLDF, and that's how we're going to win this."
The Scholastic Book Fairs division is separate from Scholastic's trade division, which publishes a wide variety of books and graphic novels with diverse creators and characters, including an upcoming graphic novel by Maia Kobabe, creator of Gender Queer (see "'Gender Queer' Creator Moves from Oni to Graphix"). Some of the publisher's titles, including Raina Telegemeier's Drama, have been the subject of numerous challenges (see "ALA's Most Banned Books 2018 List Goes to 11").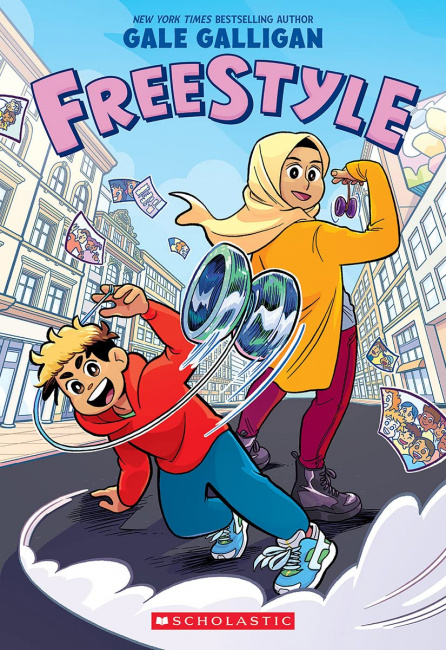 Scholastic Book Fairs issued a statement on Friday, October 13, stating the separate collection was a response to existing and pending state laws restricting the content of books in school classrooms and libraries. "Because Scholastic Book Fairs are invited into schools, where books can be purchased by kids on their own, these laws create an almost impossible dilemma: back away from these titles or risk making teachers, librarians, and volunteers vulnerable to being fired, sued, or prosecuted," the statement said. The purpose of the "Share Every Story" collection is to allow those running the book fairs to opt out of books that might be problematic for them. "We don't pretend this solution is perfect – but the other option would be to not offer these books at all – which is not something we'd consider," the statement said, adding, "There is a wide range of diverse titles throughout every book fair, for every age level. And, we continue to offer diverse books throughout our middle school fairs, which remain unchanged."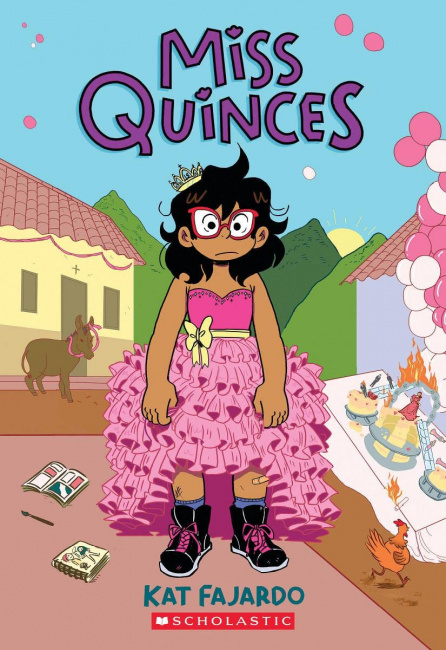 Nonetheless, the move has drawn widespread condemnation from librarians, commentators, and creators: Molly Knox Ostertag, creator of the
Witch Boy
trilogy published by Scholastic, spoke out at the Scholastic party at New York Comic Con and later posted her statement on
Twitter
that said, in part, "It seems to be a good faith effort to protect teachers and librarians, and understand the reasoning, but I feel the need to stand up tonight and say that I think this is a grave miscalculation. It doesn't come across as anything but an attempt to compromise with, frankly, fascist laws."
Ostertag and a number of writers and artists including Raina Telgemeier, Katy Farina (artist for the best-selling Baby-Sitters Little Sister), and Jarrett J. Kroscozka, have signed a statement opposing the new policy. "While the Scholastic trade division does publish many diverse books, the fairs division must follow that through and commit to actually getting those books to kids," the statement said. "The books separated for optional exclusion are almost entirely written about or by people of color or the LGBTQIA+ community. Deciding that the subject matter of these books might go against a state's law capitulates to the idea that these books are not suitable for children. That is harmful, and wrong."
Poet Amanda Gorman, whose book Change Sings is one of those included in the special collection, took a similar stance in a video on Twitter saying "Sequestering and isolating and separating the books we need more than ever right now is not the way forward. I implore Scholastic to explore other options, to think strategically and creatively around this conversation of how do we not further censorship but instead include these authors in our fight against book bans."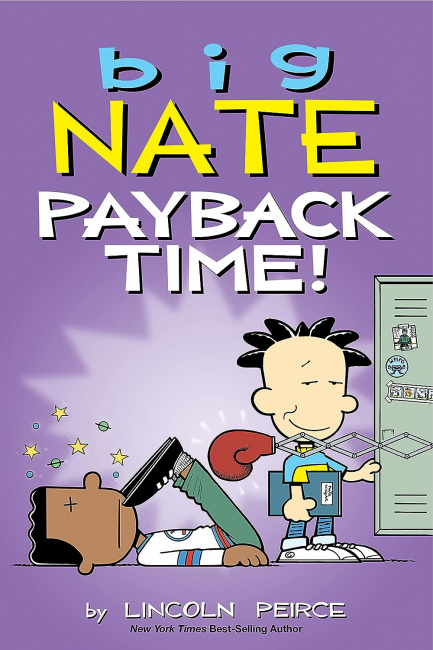 Graphic novels on the "Share Every Story" list include Roseanne A. Brown's
Into the Heartlands: A Black Panther Graphic Novel,
Kwame Alexander's
Booked,
Gale Galligan's
Freestyle
(see "
Review: 'Freestyle' GN
"), Zackary Sterling'
Mabuhay!,
Kat Fajardo's
Miss Quinces,
Rebecca Burgess's
Speak Up,
Terri Libenson's
Remarkably Ruby,
and
Big Nate: Payback Time!