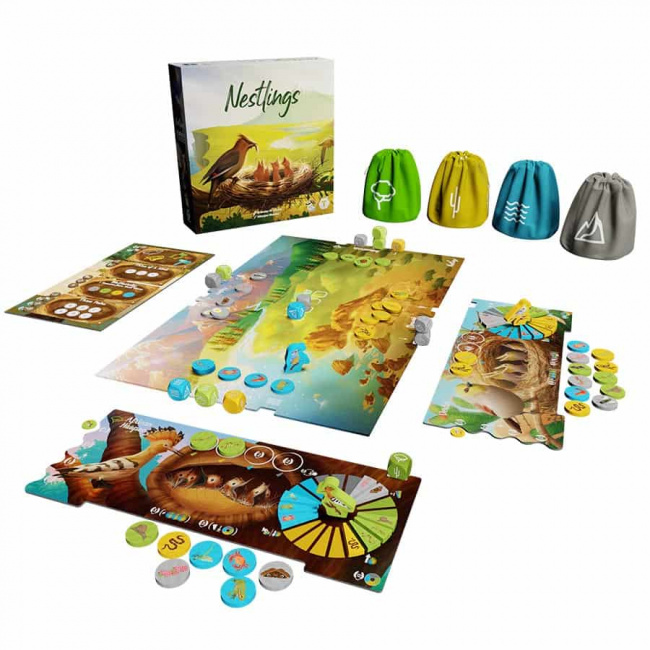 Lucky Duck Games will release
Nestlings
, a new board game, into retail on April 5, 2024.
In this game, players take control of birds attempting to assert their dominance in four different biomes: Savannah, Alpine, Freshwater, and Desert. Players will assign dice each round to the biomes, including a wild grasslands area. They will earn points for feeding their Nestlings their food of choice, and fulfilling Gathering Goals. Players will also gain victory points each round and bonuses for filling their Resource Ring. The game lasts four rounds and the players with the most points at the end of those rounds wins.
The game is for one to four players, ages 10 and up, and plays in 30 to 60 minutes.
Lucky Duck Games also released
Paper App Dungeon
, a new solo game, into retail in October 2023 (see "
'Paper App Dungeon'
").