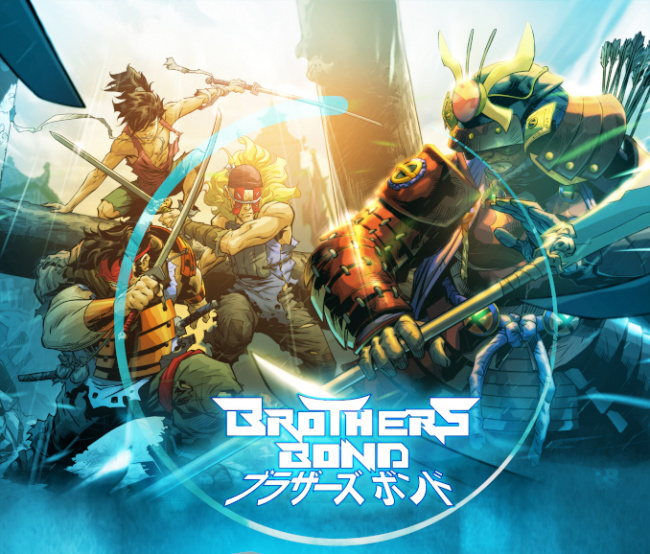 Sponsored
.
Rocketship Entertainment
, the industry leader in publishing hit webcomics and 2021 Ringo Award winner for Favorite Publisher,
launched the Kickstarter campaign
for the tabletop game based off Ryan Benjamin's
Brothers Bond
.
Brothers Bond
was the first Webtoon series nominated for the Eisner Award, and now, it will be the first ever adapted into a tabletop game.
The original series is described as:
"Brothers Bond centers on Yoshi, the young, arrogant crown prince set to inherit an empire.

After falling into trouble with his father, the one man he fears, Yoshi runs from home. Picked up by two blind wandering samurai, Yoshi grows up to learn honor and strength. He then decides to return to his homeland to claim his birthright and save his people from a demon invasion.

A story about good versus evil, dark versus light, and brother versus brother. Brothers Bond is an intriguing tale of honor, respect, and tradition."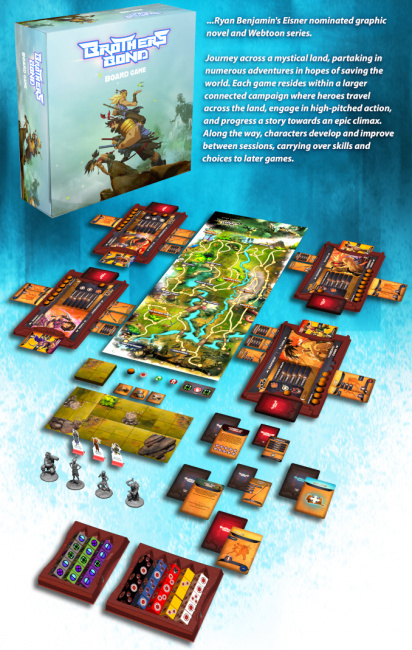 Chris Dias (
Naramata
,
Ultramodern5
) developed this cooperative tabletop game which allows two to four players to assume the roles of the characters from
Brothers Bond
and journey across a mystical land, partaking in numerous adventures in hopes of saving the world. Each game resides within a larger connected campaign where heroes travel across the land, engage in high-pitched action, and progress a story towards an epic climax. Along the way, characters develop and improve between sessions, carrying over skills and choices to later games.
"Tabletop games have always been a huge passion of mine, and I'm thrilled to have
Brothers Bond
become our first step into that arena," said Rocketship Entertainment CEO Tom Akel. "Ryan and Chris are two artists that are at the top of their crafts, and their collaboration on this game has given players an experience they can truly look forward to."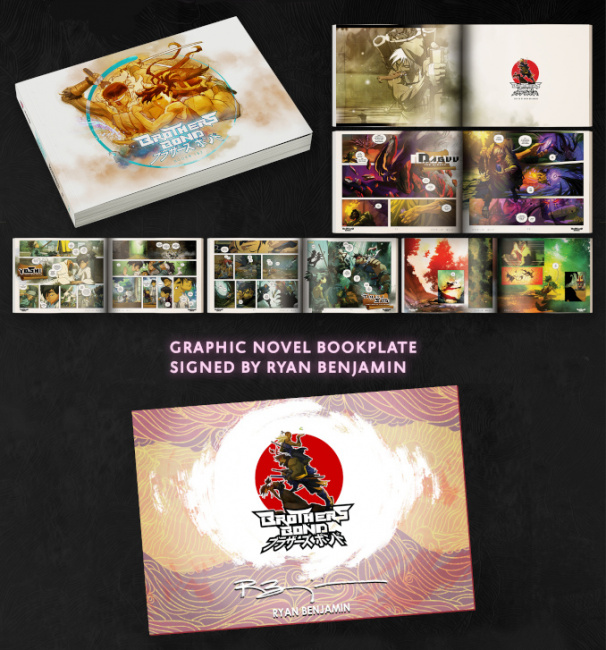 Backers of the campaign can be the first to bring home
Brothers Bond
the Game
, and they have access to stretch goals and add-ons that include
Brothers Bond: the Collected Edition Graphic Novel
, a graphic novel bookplate signed by Ryan Benjamin, character miniatures, character ability and dice tray, original Ryan Benjamin character art, additional event and maneuver cards, new enemies, additional scenarios for the storybook, and the addition of the character of Kano as a standee (for the standard edition) or mini (for the deluxe edition). Character, dice, and enemy trays are designed by the world class team at Game Trayz.
For retailers there is a retailer discount bundle to order the deluxe version at a distribution level discount.
Brothers Bond the Game
is Rocketship Entertainment's 29th crowdfunding campaign since its launch in 2019 but its first campaign for a tabletop game. This follows the recent successes of its partnership with Legendary Comics on Oscar Isaac's
Head Wounds: Sparrow
and the
Pacific Rim Ultimate Omnibus
, soaporsald's
Bad Love
, Stan Lee's
Backchannel
, boredman's
UndeadEd: The Graveyard Edition
, qiseki's
Faded Away
, Open Field Studios'
Girls Have a Blog
, Megan Grey's Ringo-nominated
The Croaking
, and the Tapas Media hit series by VVBG,
Born Sexy Tomorrow
.
Click on Gallery below to for full-sized images.
About Rocketship Entertainment
Rocketship Entertainment, LLC, founded in 2019 by Tom Akel and Rob Feldman, is a publishing, consumer product, and entertainment company with multiple Eisner-nominated and Ringo award-winning series including
Let's Play
,
Fox Fires
,
Brothers Bond
,
Lars the Awkward Yeti
,
Adventures of God
,
Urban Animal
, and Stan Lee's
Backchannel
. Rocketship's partnerships include Legendary Entertainment, Simon & Schuster, Tapas Media, Substack, Dreamworks, and Stan Lee's POW! Entertainment. Rocketship connects fans directly to the series they want, working hand-in-glove with creators to create definitive, premium editions of their work and a full array of consumer products. For more information visit
rocketshipent.com
or follow on
Facebook
,
Instagram
, and
Twitter
.