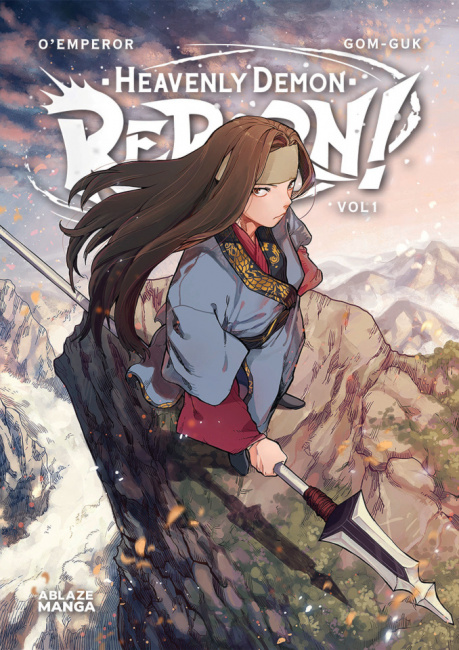 Sponsored
. In an ancient world where martial artists reign supreme, Unseong can only watch as his master is brutally beaten to death after a false accusation of practicing forbidden demonic arts. Even after a valiant fight, he fails to kill those responsible and faces his own end.
But fate has other plans… Instead of taking his last breath, he awakens as a child, training to be an elite soldier of a demonic sect. Now Unseong must embrace the demonic arts and harness power in his ultimate quest for revenge.
This action-packed, martial arts story with a supernatural twist will quickly suck you into its world and have you rooting for main character Unseong, reincarnated to seek justice for his falsely accused master… the compelling journey of a hero on his quest for revenge!
Heavenly Demon Reborn!
will be distributed in print worldwide by Diamond Comic Distributors and Diamond Book Distributors.
Check out the trailer for Heavenly Demon Reborn! below.
Click on Gallery below for a preview.
Heavenly Demon Reborn! Vol. 1 TP
Diamond Order Code: APR221111
Publisher: ABLAZE
Release Date: 8/17/2022
Price: $19.99
Writer: O'Emperor
Artist & Cover: Gom-Guk
Format: 330 pgs., 6" x 9", Full-Color, Trade Paperback
ISBN: 978-1-68497-036-0
SKU: G9781684970360
Genre: Manhwa, Action/Adventure, Martial Arts, Supernatural, Revenge
Rating: Mature (16 and up)