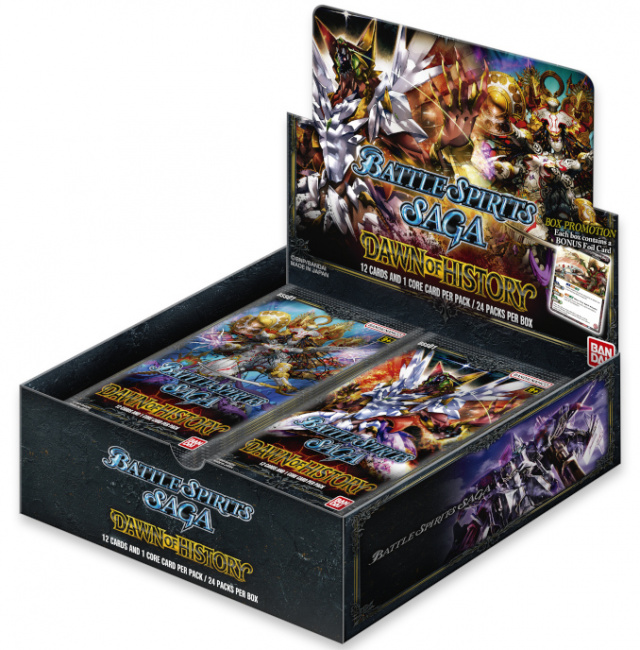 Sponsored
. Many readers may have already heard that Bandai has reworked the
Battle Spirits
card game and is releasing the renewed game as
Battle Spirits Saga
. The Japanese version is already out so those who have been waiting can rejoice that the English version is finally being released world-wide this April. The English version even includes a few tweaks so more than just the language is different.
The products being released include four different starter decks and other useful items like sleeves, cases, playmats and more. Special sets have also been prepared with prices that are easy on the wallet and some even include exclusive cards that can give summoners a boost in competitions.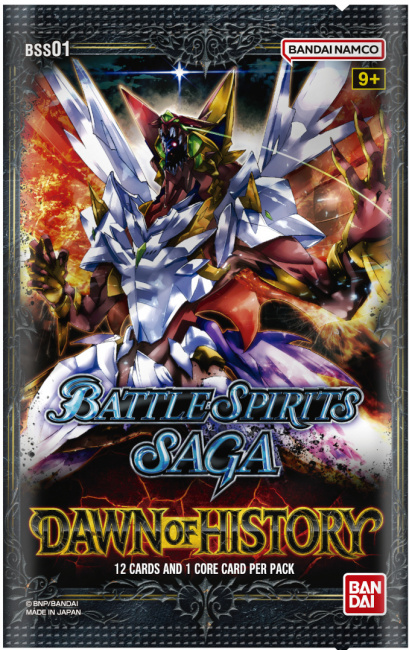 That's not all, to start things off with a bang there are Pre-release Events in March! Competitive players in particular will want to take advantage of the Pre-release to get practicing, because the first official tournament season (Pro Tour) starts after April as well. This Pro Tour will offer a total of 1 million USD in cash prizes as well as exclusive items. There will also be other events like regular store tournaments and release events occurring throughout the year. All the details needed for those wanting to participate are on the official site, which is updated regularly.
Since it's coming soon and is brand new here is a bit of an introduction to
Battle Spirits Saga
.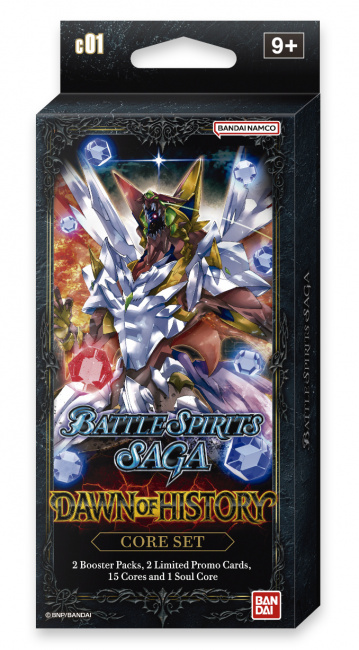 Players will use a deck made up of cards that each represent a Spirit, Nexus, or Magic. The game also uses gem like "Cores". Cores are used to pay what is known as the play cost of cards and can placed on Spirit cards to power them up. Gameplay is simple yet deep and allows for a variety of strategies.
There is also new lore to go along with the game. To summarize the game recreates battling to restore peace to the six realms of the land after destructive rains of the Cores sparks war. This lore can add to the fun for those who enjoy roleplaying and adds a level of understanding to gameplay.
As mentioned, there are 4 different starter decks being released to kick-start this new game so here is a little more about them.
The red deck "Dragon Onslaught" represents the Realm of Flame, which focuses on skills that allow unrelenting attacks.
The purple deck, "Call of the Curse" represents the Realm of Gloom, which has skills that remove the opponent's cores and revive your own spirits.
The white deck "Aegis of the Machine" represents the Realm of Frost, which focuses on defense skills to outlast an opponent.
The yellow deck, "Forbidden Magic" represents of the Realm of Radiance, which focuses on battling with a variety of magic.
Hopefully this helps everyone planning to play make a choice for which to start with! Be sure to check the official site for further details and updates.

Click on Gallery below for product images.