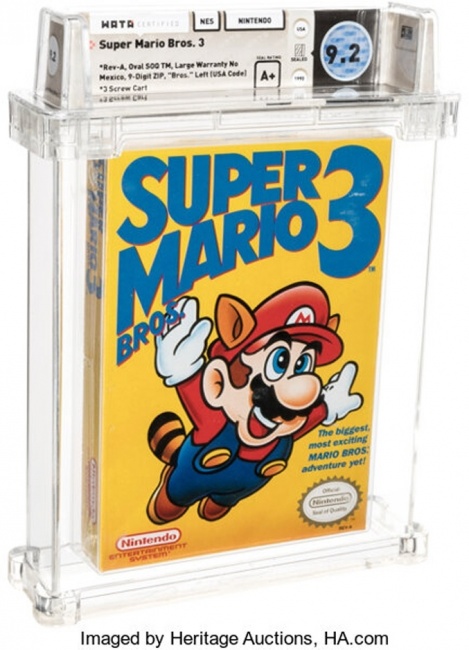 The Heritage November Comics and Art Signature Auction in Dallas, Texas, which happened on November 19 to 22, offered up a glimpse into the status of the COVID-19 high-end collectibles market in Q4.
This auction offered up multiple significant sales on a variety of collectible assets from different categories. There were two major surprises in comic art auctions. The first was the sale of a piece of cover art by Jim Lee and Scott Williams from Uncanny X-Men #268 going for $300,000. The high sale number is likely due to the characters depicted (Black Widow, Wolverine, and Captain America), and that it is an iconic cover on a key issue.
The other major surprise was actually a non-sale of the Creepy #4 original Frazetta cover. Frank Frazetta original artwork has been hot with a couple pieces fetching in the millions in recent years (see "Frazetta Painting Comes to Market" and also, "Heritage Records Banner year for Comic Art and Comic Book Auctions"). Creepy #4 didn't meet a million dollar reserve, which opens up a series questions as to which Frazetta pieces deserve the million-plus price tag. Also from this auction, as previously reported, there were first time sales of Magic: The Gathering Alpha Edition original artwork (see "Breaking News: Shuler's 'Demonic Tutor' Original Alpha Artwork Goes for Six Figures"). The artwork realized decent numbers for a first time offering, and as art buyers get accustomed to seeing Magic art at more auctions, the numbers will adjust in time.
In the graded comics space, there were a few sales that will likely have future impact on their categories. The most talked-about of the comic auction items was the sale of a CGC 7.0-graded Detective Comics #27 which sold for $1.5 million (see "Breaking News: Hammer Drops on 'Detective Comics #27' at a Record $1.5 million"), which set an all-time for that book. However, the other significant sale, that cruised under most peoples' radar was the sale of a CGC 9.9 copy of The Walking Dead #1 for $16,000. There are only 22 copies of this book in CGC 9.9, and this sale was a market-setter for price realized on mint Modern Age books. Overstreet 2020 lists a CGC 9.2 copy at $1,225 and CGC 9.8 copies routinely go for $2,250 to $2500 on eBay, and the MT 9.9 sale at $16,000 represents above a 700% mark-up from the next grade down.
The video game auction highlight was a Wata 9.2 copy of Super Marios Bros. 3 that reached an astronomical $156,000 by the time the hammer fell! It topped the record six-figure sale of an early production Super Mario Bros. cartridge in July (see "Video Games, Pokemon TCG Cards, Comic Art, Comics Bring Big Prices in Heritage Auction"). The graded video game market continues to be red hot as early NES cartridges keep realizing multi-thousand dollar numbers. And, similar to the recent surge in prices for graded cartridges, sealed Pokemon TCG product continues its up-trend as Pokemon 1st Edition boxes keep climbing higher and higher (see "Heritage Auctions Sets a New Record Sale Price for a Sealed 'Pokemon 1st Edition' Booster Box").