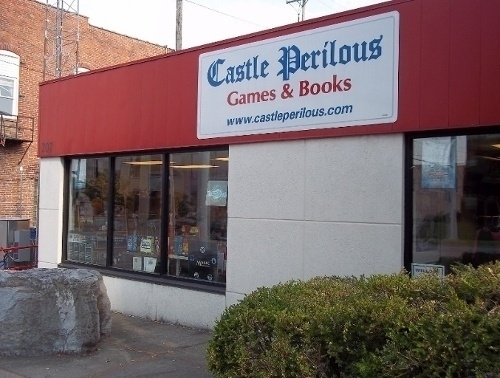 Rolling for Initiative is a weekly column by Scott Thorne, PhD, owner of Castle Perilous Games & Books in Carbondale, Illinois and instructor in marketing at Southeast Missouri State University. This week, Scott Thorne looks at two of the more consequential announcements made at GAMA Trade Show.
Even without attending the GAMA Trade Show, the goings on out there proved pretty interesting. Out of all those questions
I posted last week
, I did get an answer to one immediately (Wizards of the Coast will re-release
Three Dragon Ante
in a "Legendary Edition" (thanks Sito from
Peachstate Hobby Distribution
). However, some of the other announcements will certainly make the game industry interesting: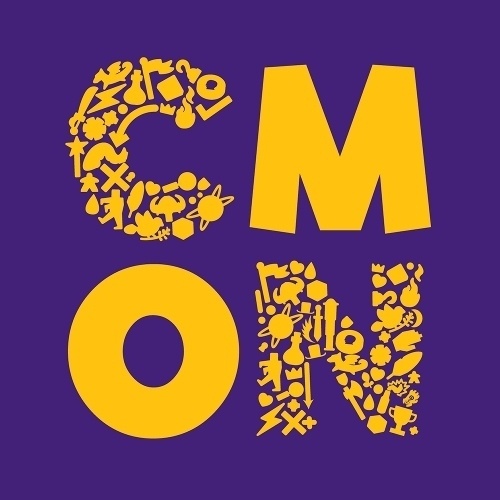 CMON Exclusive with Asmodee
. CMON, best known for its heavily miniatures-oriented games such as
Zombicide
and
Rising Sun
, as well as more traditional boardgames such as
Gizmos
and
Potion Explosion
, announced it would enter an exclusive distribution deal with Asmodee NA. Since Asmodee NA has an exclusive distribution deal with Alliance Distribution, this, for all practical purposes, means that CMON now has an exclusive distribution deal with Alliance Distribution, giving Alliance even more of a grip on the hobby gaming market and giving stores even more of a reason to move their purchases to Alliance. Since CMON currently uses Kickstarter as the funding and distribution model for most of its releases, and will continue to use Kickstarter to release many of the company's miniature-based games, which are its bread and butter, we will not see any more retailers opening up accounts with Alliance as a result of this. Instead, what we will see is retailers needing to restock CMON games sourcing them through Alliance, diverting them from other distributors and removing one more stream of revenue from those companies. Such consolidation, although beneficial for Alliance, CMON, and Asmodee NA, is certainly not healthy for game distribution and probably not for the retail sector or the game industry as a whole.
Entire Revamping of the Wizards Play Network
. Hoo Boy! This is going to cause a lot of changes in store organized play, at least those stores that focus heavily on WOTC and WPN Organized Play, as the entire program changes this summer. For the past several years, the focus has been on store "levels" and the benefits associated with attaining Core, Advanced and Advanced Plus status. Levels are now gone, well mostly. There are now WPN Stores and WPN "Premium" Stores, which will account for about 5% of all WPN stores, with no other levels. To maintain WPN status, stores will have to have 250 Tickets (number of individual entries across all events) and 5 Engaged Players (players who play in a minimum of 6 Standard, Draft or Booster tournaments per year). These two numbers replace all of the metrics WPN has focused on for the past several years. To achieve Premium status, stores must meet the requirements
on this checklist
as well as have 3000 tickets, 60 Engaged Players, 20 Activated Players, 6 months of WPN participation and provide POS data, if requested.
Delinquent events will drop automatically from the system so stores do not have to worry about them anymore. Friday Night Magic remains but FNM promos go away, replaced by a generic 4-card promo pack, containing 2 rare cards from sets, an alternate art land card and a promo card, for use as a giveaway at FNM, Draft Weekend, Magic Weekend and other events. A store's Tickets and Engaged Players dictate how many packs it receives per season. Not sure how the metrics work out but with 1365 Tickets and 26 Engaged Players, we would currently receive 96 packs. This change may affect stores' willingness to promote in-store
Dungeons & Dragons
since those events no longer contribute directly to a store's WPN standing. The first year will certainly be interesting.
The opinions expressed in this column are solely those of the writer, and do not necessarily reflect the views of the editorial staff of ICv2.com.