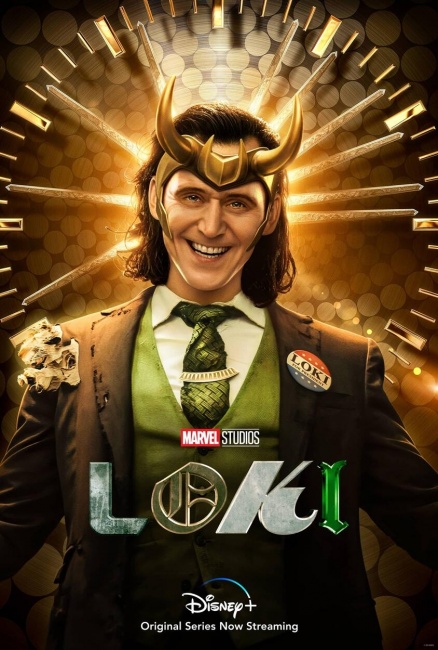 Confessions of a Comic Book Guy is a weekly column by Steve Bennett of Super-Fly Comics and Games in Yellow Springs, Ohio. This week, Bennett talks Disney+'s Loki variants and HBO Max's Looney Tunes Cartoons.
I thought I was enjoying
Loki
on Disney+ as much as I possibly could until I saw last week's episode "Journey Into Mysteries". In this episode, we met a plethora of variant Loki's, and while it was great seeing ones from some of relatively recent comics (Kid Loki, President Loki) existing outside the comics page, my personal favorite had to be Richard E. Grant's "Classic" Loki.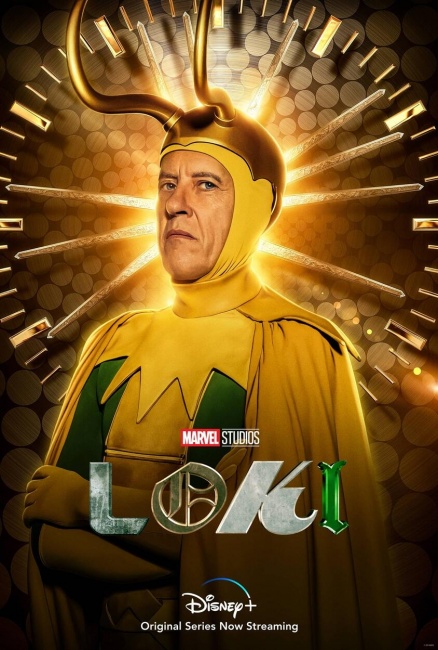 It was wonderful seeing him wearing a comics-accurate costume, and being a Comic Book Guy of a certain age, I really appreciated the world-weary gravitas the 64-year-old actor was able to convey with just a look. Grant also embodied the character's utter humorlessness. It may seem odd for those only familiar with his more recent incarnations, but until the introduction of Kid Loki in 2010 and Tom Hiddleston's portrayal of Loki in 2012's
The Avengers
, the villain had always pretty a dry, dull one-note sourpuss.
But of course, the Internet's immediate choice for best Loki was Croki, a.k.a. Alligator Loki. Given the amount of adorable fan art to be found, he seems to have captured the hearts and minds of meme makers everywhere. Croki has only a minor role and has few "lines", but he steals every scene he's in! I'd like to think I know something about special effects, but I honestly had no idea Croki was entirely CGI until I read an interview with Richard E. Grant where he said Alligator Loki was "
three stuffed sofa cushions that had been sewn roughly together to react to
."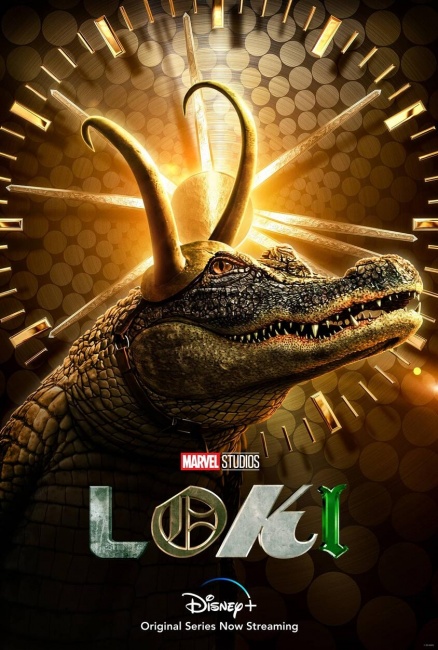 I like to say that I lost my capacity for surprise, but I have to confess, I was surprised by Alligator Loki. While I can't call Croki this year's breakout character, as I've already used that title this year to describe DC's Nubia (see "
Confessions Of A Comic Book Guy -- The Breakout Character Of 2021
"), I find it impressive that so many have quickly embraced a character this weird.
Marvel seems to have something from the long delays to bring to market products based on Baby Groot and Baby Yoda and anticipated demand for Alligator Loki merchandise. There's a t-shirt, pin set, a Funko Pop! (naturally), and not to mention lots and lots of stickers! I'm fairly confident that a number of people will be dressing up as him for Halloween. But what I'd really like to see is a
Throg Vs. Coki
one-shot comic. Or maybe a retelling of
Avengers
#1 revealing that it was the machinations of Croki that inadvertently brought the
Pet Avengers
together.
S
pace Jam: A New Legacy
will be in theaters and on HBO Max on July 16, and before it does there's a couple of stories I probably should comment on. Like, I wrote about how the film's director Malcolm D. Lee had toned down the supposed sexiness of the design of Lola Bunny (see "
Confessions Of A Comic Book Guy -- Cancel In Context
"). Well, in a recent interview, Lee talked about the "
Super Weird Backlash
" that created, saying:
"I had no idea that people would be that up in arms about a bunny not having boobs. Listen, I understand people don't want things to change, but I think we needed some evolution with her, not by objectifying her but by making her strong and still feminine."
I had also written (see "
Confessions Of A Comic Book Guy - That Oscar-Winning Rabbit
") about how Peter Browngardt, executive producer and showrunner of the
Looney Tunes Cartoons
on HBO Max, had stated that they weren't "doing guns" in the new series. Something which caused the usual amount of controversy before it all died down and people went on the next Culture War outrage. Well, S2 of
Looney Tunes Cartoons
recently premiered, and in the segment "Rotund Rabbit" we see Elmer chasing after Bugs carrying his traditional hunting rifle. I have no idea why and so far there's been no official explanation from Browngardt, HBO Max, or Warner Bros.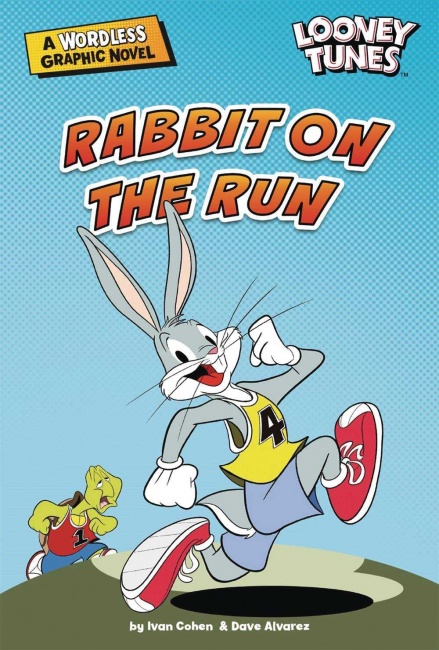 And, finally, after bemoaning the fact there weren't any
Tom & Jerry
comic books currently being published in America, I wrote how there were a series of T&J wordless graphic novels for kids (see "
Confessions Of A Comic Book Guy -- And Endless Games Of Cat and Mouse
"). Well, shipping August 1 is a series of
Looney Tunes
32-page wordless graphic novels intended for ages 5-7;
High-rise Hijinks
(Tweety and Sylvester),
Rabbit on the Run
(Bugs Bunny),
Galaxy Golf
(Marvin the Martian), and
Picnic Pigs
(Porky and Petunia).
The opinions expressed in this column are solely those of the writer, and do not necessarily reflect the views of the editorial staff of ICv2.com.