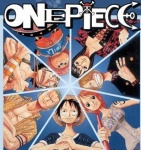 Funimation Entertainment, which, with the cooperation of Toei Animation, was planning to simulcast a subtitled version episode #403 of the One Piece anime series at 9pm (CDT) on Saturday night, just one hour after its Japanese premiere, has announced that their servers were hacked, and that the hacker posted episode #403 online.
Funimation issued the following statement on Saturday, "As a result of this illegal act, all U.S. and Canadian fans will be deprived of access to this great anime series for the immediate future. We will make every effort to locate and prosecute the perpetrator(s) to the fullest extent of the law and will provide updates regarding this most serious matter."
Funimation and Toei's plan to make new episodes of One Piece available within an hour of when they air in Japan was the latest development in a growing movement to make anime available online legally even faster than fan-subbed versions can be produced, but it appears that the actions of one individual may have jeopardized the entire program. Stay tuned for further developments.