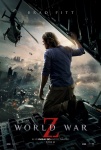 Five geek movies are moving ahead, with news from Hollywood that we round up here.
Although the original was barely profitable (see "
Few Winners at the Summer Box Office
"), there's going to be a sequel to
World War Z
and Juan Antonio Bayona (
The Impossible
) will direct, according to
Variety
. Brad Pitt will return to star.
A big-screen
Tarzan r
eboot is gaining momentum, and has added Samuel Jackson to star opposite Alexander Skarsgard, with Christoph Waltz also slated to appear, according to
Variety
. David Yates will direct. Jane will not be cast until the film is greenlit, according to the report.
Jason Clarke (
Zero Dark Thirty
) has been cast as John Connor in the new
Terminator
reboot (see "
'Terminator' Reboot
"), according to
Vulture
. The female lead has not been cast, but Arnold is confirmed as being involved.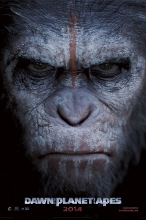 The release date for
Dawn of the Planet of the Apes
(see "
'POTA' Casting
") has been moved from July 18 to July 11, 2014, according to
Deadline
. The move was made in anticipation of a delay for the release of
Fast and Furious 7
in the wake of the death of star Paul Walker. That's the second move for that film, which swapped dates with
X-Men: Days of Future Past
earlier this year (see "
Geek Movie Date Shuffle
").
Casting is underway for the leads in the toy-based
Max Steel
, according to
Variety
. Among the actors testing for the title role are Noah Silver, Ben Winchell, and Dylan Minnett. Actresses testing for the female lead include Skyler Samuels and Skyler Day. The movie's been in development since at least 2009 (see "
'Max Steel' Movie
"); but things seem to be heating up, with a full relaunch of the property by Mattel creating context for the film (see "
Mattel Relaunches 'Max Steel'
").