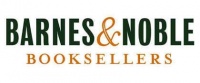 UPDATED: A Barnes & Noble spokesperson told ICv2 that Marvel has made the decision to pull its periodical comics from major retailers, including Barnes & Noble; it was not a B&N decision. The action does not apply to graphic novels.
Books-a Million is also part of the decision; the Good E Reader
blog
says it has confirmed with BAM that it is no longer offering Marvel periodicals in its stores.
While it's unlikely that the dollar sales of Marvel comics were important to either the chains or to Marvel, the new issues were an important way for the book chains to brand themselves as sources for more comics than just graphic novels, and as exposure to a broader market for Marvel periodicals.