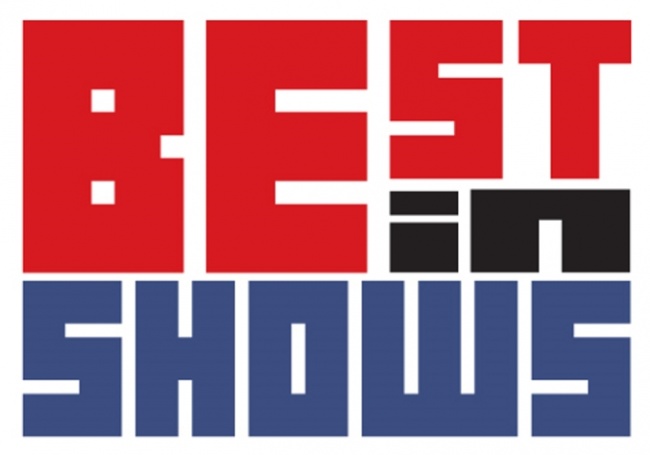 The number of films tied to geek culture has expanded rapidly in recent years, accounting for a bigger and bigger percentage of Hollywood releases. "Best in Shows" is the ICv2 list of geek films, arranged by quarter, with some context for each. Dates and other information are updated until release with new info as we get it. To see all the periods we're covering, see the "
Best in Shows Index
."
Shazam!
April 5
This date was part of reservation slate announced in August 2014 by Warner Bros. for nine currently untitled DC Comic films (see "Batman Blinks"). Warner Bros. later confirmed it plans to release both a Shazam film, with Dwayne Johnson attached (see "The Rock to Play 'Black Adam' in 'Shazam' Movie), and Justice League Part Two, directed by Zack Snyder in 2019 (see "Warners Announces 9 More DC Movies"), and finally confirmed this as Shazam! in 2016.
Untitled DisneyToon Studios Film
April 12
Disney reserved this date in October 2015, apparently to put something non-superhero related in between a DC and Marvel film.
Untitled Avengers Movie
May 3
Marvel Studios recently announced this project in October 2014 as part of a slate of new films (see "'Black Panther,' 'Captain Marvel,' 'Inhumans' Movies").
Detective Pikachu movie
May 10
Legendary Entertainment will release a live-action "Detective Pikachu" film based on the Pokemon franchise. The film will star Ryan Reynolds (see "Ryan Reynolds to Catch 'Em All"), Justice Smith and Kathryn Newton. The film will be directed by Rob Letterman.
John Wick: Chapter 3
May 17
Lionsgate has set this date for the latest installment of the action series that follows antihero/retired hitman John Wick (Keanu Reeves). Common, Laurence Fishburne, and Ruby Rose are set to reprise their roles from the second film. Dynamite released a comic prequel in 2017 (see "'John Wick' Comic Prequel Launches").
Live-Action Aladdin
May 24
Disney moved the live-action adaptation of its animated film Aladdin to this date in September 2017 after swapping it with Star Wars: Episode IX.
Minecraft
May 25
Warner Bros. will adapt the massively popular world-building game for the big screen. The film is set to be directed by Rob McElhenney, star of It's Always Sunny In Philadelphia.
The Six Billion Dollar Man
May 31
Warner Bros. set this date for the Mark Wahlberg-starring Six Billion Dollar Man. Wahlberg will portray Steve Austin, a man whose life is saved by advanced tech. Damian Szifron will direct the adaptation of the 1970s TV series The Six Million Dollar Man. The last news on this picture was a release date back in 2015 (see "'Best In Shows' Update"). Dynamite Entertainment has released comics based on the property in the last few years.
X-Men Gambit Solo Film
June 7
On June 30, 2017, 20th Century Fox claimed this date for one if six untitled X-Men movie projects. It was revealed in January 2018 that Gambit, starring Channing Tatum will be filling this slot. It had previously been set for February 14.
Justice League - Part 2
June 14
This date was part of reservation slate announced in August 2014 by Warner Bros. for nine currently untitled DC Comic films (see "Batman Blinks").
Toy Story 4
June 21
This twice-delayed fourth film in the series has now been set for 2019 release.
Transformers 7
June 28
Paramount set this date for as part of an announcement of a trio of new Transformers sequels.
Click here for Best in Shows, Q3 2019.