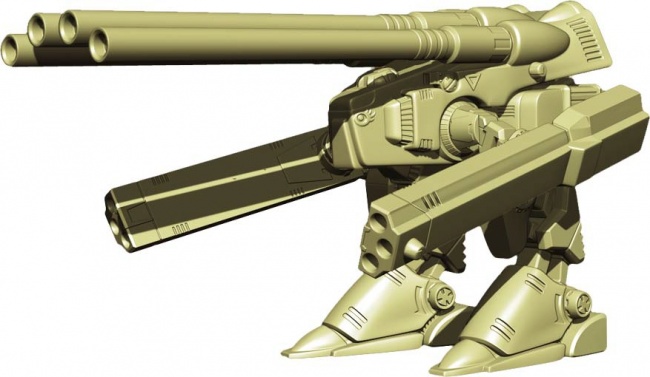 Palladium Books has shared plans for two new
Robotech
book projects as well as an update on the
Wave Two
product for its
Robotech RPG Tactics
game.
Details were scarce on the
Robotech RPG Tactics Scenario Book
and the
Ghost Fleet Saga
series for the
Robotech RPG.
Harmony Gold has approved Palladium's proposal and art concepts for the new projects. The
Ghost Fleet Saga
is being designed to create new
RRT
factions and new location and time period for players to game in. It will include Shadow Technology and UEEF covert operations against the Regent, Invid, Inorganics, space pirates and renegade Zentraedi.
Palladium stated in September in a Kickstarter update that they were in the process of getting quotes from manufacturers for producing Wave Two. "We're determined to reduce the part count dramatically if at all possible, and that has been a focus of our search for the manufacturer who can create the highest quality product," it said. However, the most recent December update from Palladium states that those plans did not pan out. They promise an update on the progress again in January 2017. The original Kickstarter is from 2013, so this second portion of the Kick-ed products is long overdue.

The Robotech RPG Tactics strategy battle game was funded via Kickstarter in May 2013, grossing one of the highest totals for a tabletop game on Kickstarter at the time (see "$1.4 Million+ for 'Robotech RPG Tactics'"). After several delays, the first wave of products, including the base game, released in October 2014 (see "'Robotech RPG Tactics' Update").

The mecha property remains strong, with Hollywood trying to adapt the property into a film (see "'Robotech' Feature Moves to Sony") and Titan Comics releasing a new comic series next year (see "Titan Preps New 'Robotech' Comics").