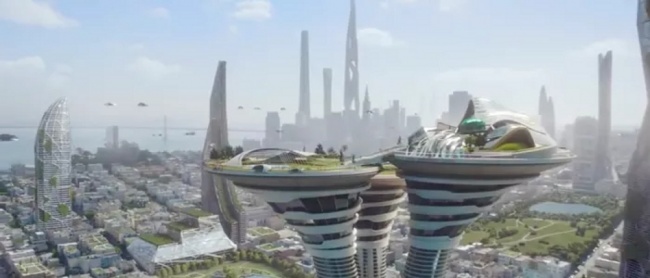 Director Justin Lin (of, most recently,
Star Trek Beyond, see "'Star Trek Beyond' Transports $59.6 Million")
has re-imagined the Jetsons in a live-action one minute commercial that tracks the original opening and updates it for this new purpose. The music was re-recorded, and sounds great, and the visuals also show a lot of promise. The ad is for Arconic, a new company formed by the breakup of Alcoa.
There hasn't been any news of a live action Jetsons feature for a couple of years, although there's an animated film in development at Warner Bros. (see "Warner Bros. Prepping New 'Jetsons' Animated Feature"), and Robert Rodriguez was once attached to a live action version (see "Robert Rodriguez to Helm Live Action 'Jetsons?'").
This new ad, via Slashfilm, gives plenty of food for thought; hopefully someone will run with it.