Titan Comics made a number of announcements about their 2017 comics releases, which include The Death of Stalin, Blood Bowl, The Girl With the Dragon Tattoo, Tekken, Robotech, and more.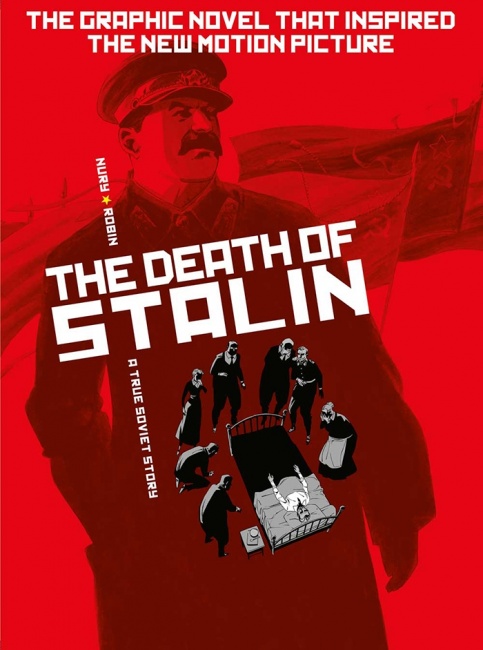 This fall, Titan will release the first English-language edition of
The Death of Stalin
, a graphic novel account of the tumultuous days following Stalin's 1953 death by French creators Fabien Nury and Thierry Robin. The graphic novel inspired the upcoming movie from Armando Iannucci, which stars Steve Buscemi (
Boardwalk Empire
), Jason Isaacs (
Harry Potter
), and Jeffrey Tambor (
Arrested Development
).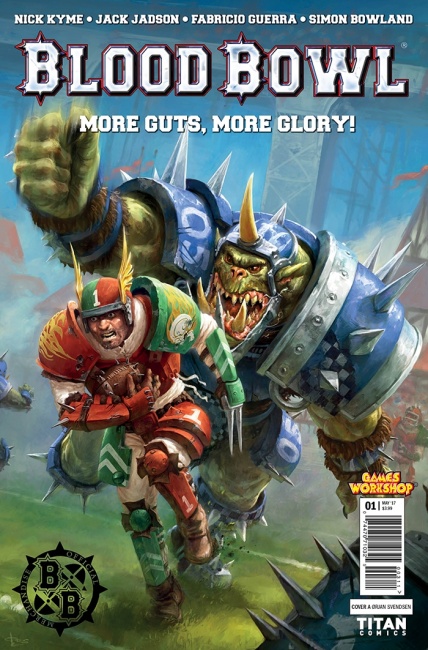 Games Workshop's hit
Blood Bowl
game franchise (see "
'Blood Bowl' Returns to the Pitch
") enters the comics arena on May 10 with the first issue of
Blood Bowl: More Guts, More Glory
. Written by Nick Kyme and drawn by Jack Jadson, the series follows an underdog team of humans as they prepare to battle orcs, elves, dwarfs, and more on the football pitch.
Titan's Hard Case Crime line expands with the addition of three titles: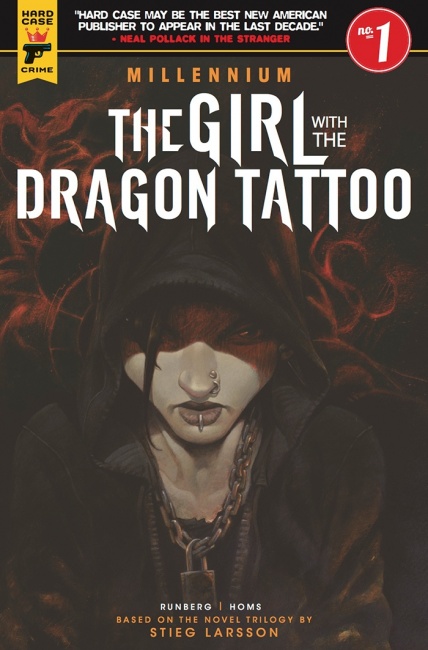 Millennium: The Girl With the Dragon Tattoo
-- Written by Sylvain Runberg, illustrated by Jose Homs and Man, and translated by Rachel Zerner, the first English-language release of the comic book adaptation of Stieg Larsson's hit
Millennium
series goes on sale June 28.
Normandy Gold -- A gritty thriller set in 1970s-era Washington DC, the series is written by acclaimed novelists Megan Abbott (You Will Know Me) and Alison Gaylin (What Remains of Me). Steve Scott provides art on the series, which debuts on June 14.
Quarry's War -- Written by Max Allan Collins, the creator of the Quarry novel series that was adapted into a lauded Cinemax show, the comics will explore Quarry's time as a sniper in Vietnam. The artist on the series was not announced. It will hit stores in November.
Titan revealed the creative team behind their upcoming Tekken comic (see "'(Re)Assignment' and 'Tekken' Come to Comics"): writer Cavan Scott (Doctor Who, Vikings: Uprising) and artist Andie Tong (Teenage Mutant Ninja Turtles). The first issue will be in stores in May.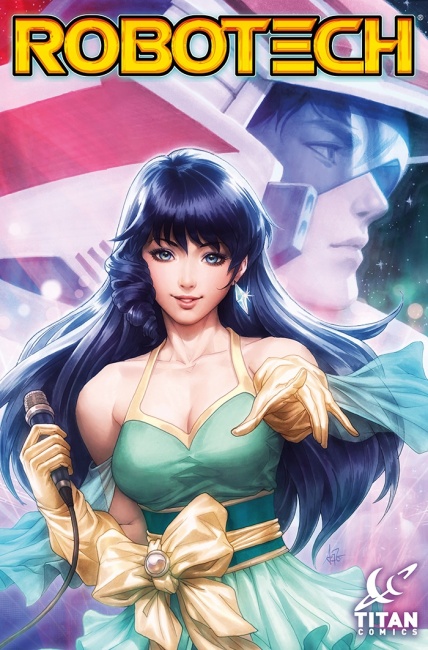 Bestselling writer Brian Wood (
DMZ
,
Northlanders
) will script the all-new
Robotech
series that was announced last June (see "
Titan Preps New 'Robotech' Comics
"). The rest of the creative team remains to be divulged. Sony is developing a live-action
Robotech
movie (see "
Robotech Feature Moves to Sony
"), and the studio has signed James Wan (
The Conjuring, Furious 7, Aquaman
) to direct (see "
Director Signed for Aquaman & Robotech
").
(View covers and promo images in the gallery below.)