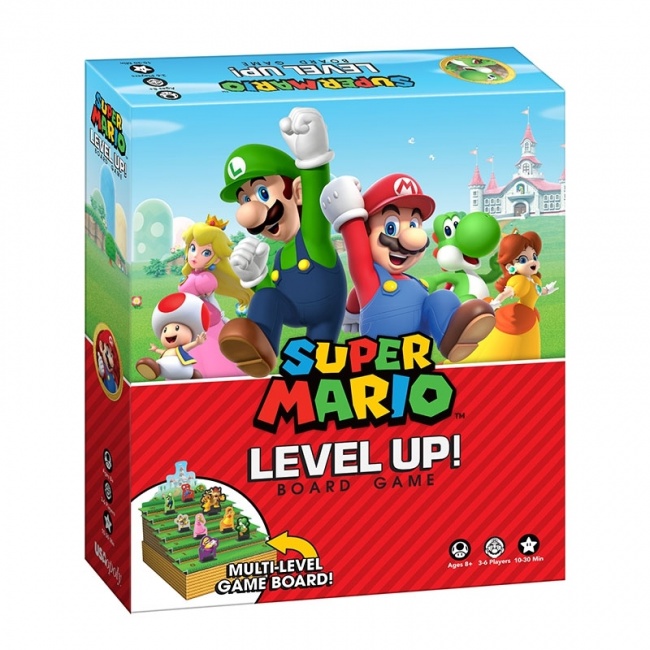 USAopoly will release the
Super Mario Level Up! Board Game
, a $19.95 game for 3-6 players ages 8 and up. Players advance Mario and friends up the Mushroom Kingdom, as they challenge other players to gather coins en route to the castle at the top.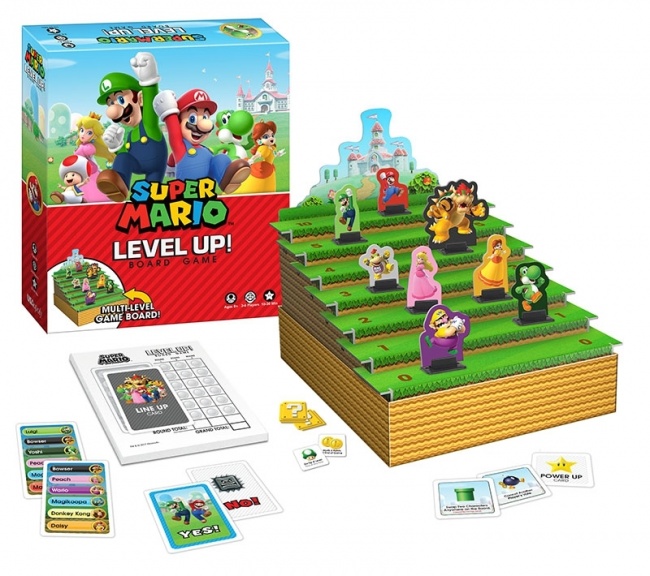 The game includes a 3D game board, 18 Vote Up cards, 26 Line Up cards, 28 "? Block" cards, 15 Power Up cards, 13 Character Movers, scorepad, and instructions.
USAopoly has had a Super Mario license for some years, but has previously used the property primarily to skin existing games, producing Super Mario Bros. versions of Monopoly, Checkers and Tic-Tac-Toe (see "Eight-Bit Super Nintendo"), and of Connect 4 (see "USAopoly Toy Fair Announcements"). USAopoly also previously released a Super Mario version of Richard Borg's TACDEX (see "…Offerings from USAopoly").