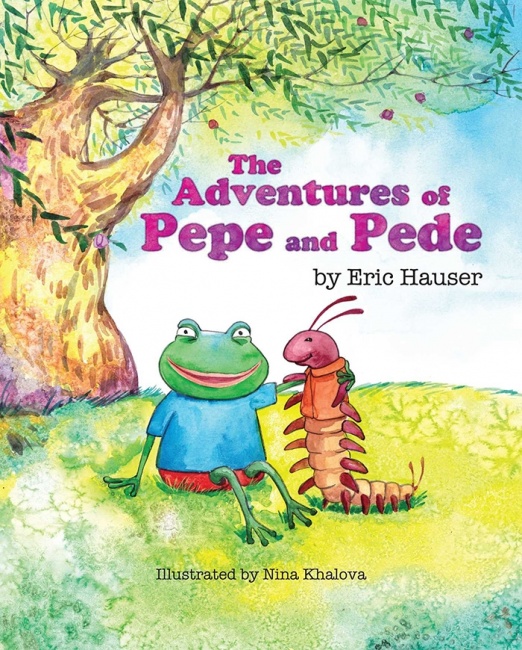 Artist Matt Furie has emerged victorious over the writer of a children's book that violated his copyright of Pepe the Frog.
Eric Hauser, the author of a self-published children's book entitled The Adventures of Pepe and Pede, admitted to infringing on Furie's copyright, according to Motherboard. Intellectual property lawyers Louis Tompros and Don Steinberg negotiated a settlement in which Hauser turned over his profits, which amounted to $1,521.54. Furie, who has no interest in the funds, has required Hauser to give them to the Council on American-Islamic Relations, the country's largest Muslim civil rights advocacy organization.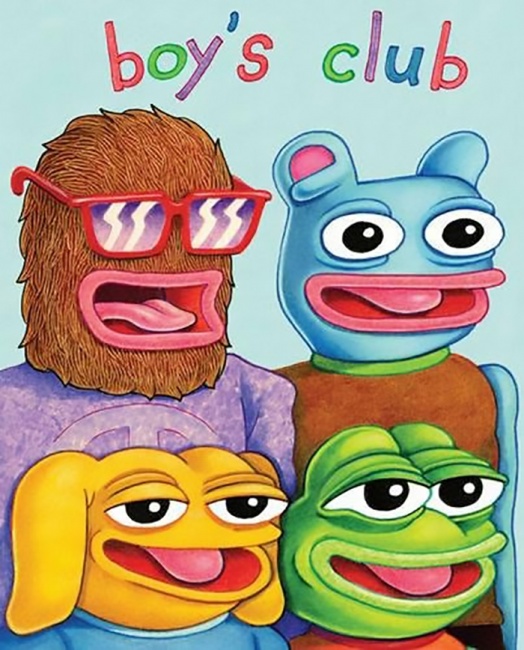 Pepe the Frog is a character in Furie's
Boys Club
comics. The character has been widely used in Internet memes, which were initially innocuous but were eventually supplanted by alt-right racist memes. The Anti-Defamation League subsequently labeled Pepe a hate symbol by (see "
Fantagraphics, Creator Condemn Use of Pepe the Frog
").
The Adventures of Pepe and Pede gained widespread attention over its openly Islamophobic content. In the book, Pepe the frog and Pede the centipede fight a bearded alligator named Alkah and his minions, pink creatures that resemble women in burqas. The book was drawn by a Ukrainian freelancer Nina Kahlua, who was specifically instructed by Hauser to copy Pepe the Frog for the work.
Furie has not commented directly on the lawsuit, but Tompros and Steinberg, who worked on the case pro-bono, issued a statement:
"Furie wants one thing to be clear: Pepe the Frog does not belong to the alt-right. As this action shows, Furie will aggressively enforce his intellectual property, using legal action if necessary, to end the misappropriation of Pepe the Frog in any way that espouses racism, white supremacy, Islamophobia, anti-Semitism, Nazism, or any other form of hate. He will make sure that no one profits by using Pepe in alt-right propaganda—and particularly not by targeting children."
Post Hill Press, a conservative publisher that had picked up the book for wide release after it gained online notoriety, has removed the book from its online catalog but has not otherwise responded to the settlement with the author. Amazon has the book listed as unavailable.
Furie killed off Pepe in Fantagraphics' Free Comic Book Day release (see "The Death of Pepe the Frog"), but has since mounted a successful Kickstarter campaign for a new comic featuring the character.