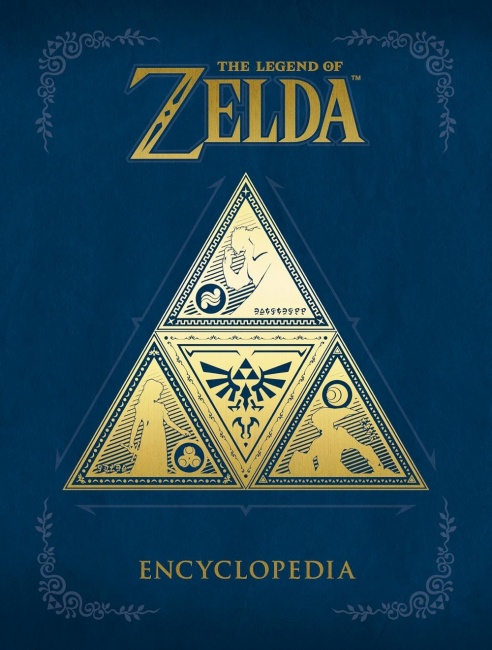 Dark Horse Comics and Nintendo will release
The Legend of Zelda Encyclopedia
, the third volume in its
New York Times
bestselling
The Legend of Zelda
literature line, on April 24.
The stand-alone Legend of Zelda Encyclopedia follows the The New York Times bestseller The Legend of Zelda: Hyrule Historia (see "Dark Horse Has the #1 Book in America") and The Legend of Zelda: Art & Artifacts (see "'The Legend of Zelda: Art & Artifacts'"), and completes the Goddess Collection. The collection provides a comprehensive look at The Legend of Zelda video game series through The Legend of Zelda: Twilight Princess HD, covering nearly 30 years of lore and artwork.
The 320-page guide describes the enemies, items, potions, and poes, as well as including concept art, screencaps, maps, characters, languages and more. There is an exclusive interview with series producer Eiji Aonuma also included. MSRP is $39.99.