Late October brings an abundance of geek movie news.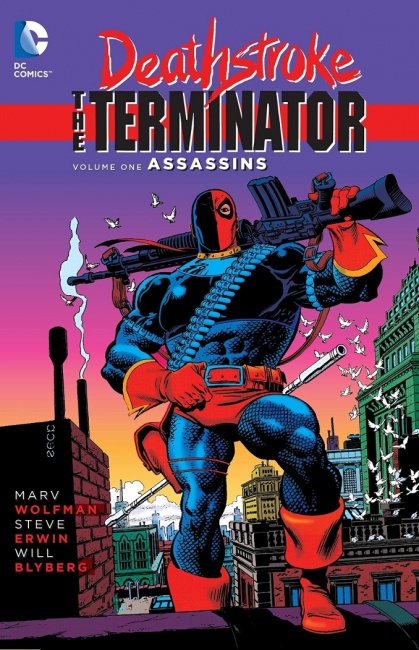 Gareth Evans, the helmer of the critically acclaimed Indonesian actioner
The Raid
, is in talks to write and direct a feature film based on DC villain Deathstroke reports
The Hollywood Reporter
. The film would be a starring vehicle for Joe Manganiello (
True Blood, Magic Mike
), but the deals with both Evans and Manganiello are not yet complete. Manganiello was attached to the role of Deathstroke in the upcoming Batman feature, but in the wake of Ben Affleck's departure and replacement by Matt Reeves (
War for the Planet of the Apes
), it's unclear if he will still appear (see "
Affleck Off 'Batman'
").
Mads Mikkelsen (
Doctor Strange
,
Rogue One: A Star Wars Story
) will star in the feature film based on Dark Horse's
Polar: Came From the Cold
. Mikkelsen will play Duncan Vizla, A.K.A the Black Kaiser, the world's top assassin, who finds himself marked for death upon his retirement. Music video director extraordinaire Jonas Akerlund (
Spun
) will helm the adaptation of the graphic novel by Victor Santos. Dark Horse's Mike Richardson and Keith Goldberg will produce alongside Constantin Film's Robert Kulzer (
Resident Evil
) and Bolt Pictures' Jeremy Bolt (
Resident Evil
,
Death Race
) and executive producer Martin Moszkowicz. The feature will debut to international buyers during the American Film Market in early November. Constantin optioned the property in 2014 (see "
'Polar: Came From The Cold' Film
").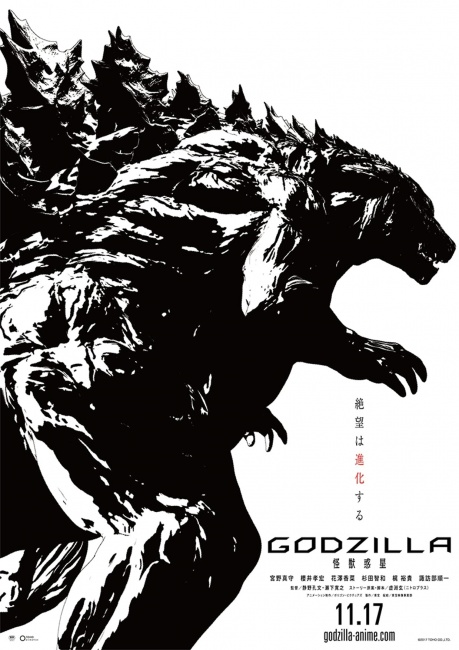 On November 11,
Godzilla: Monster Planet
(also called
Godzilla: Planet of the Monsters
) will hit theaters in Japan. The first in a planned anime trilogy from Toho Animation, a new Japanese-language trailer for the film has hit the airwaves. Don't let the lack of translation keep you away -- the trailer features some pretty spectacular footage of the king of all monsters. The film will eventually stream globally on Netflix (see "
'New Mutants,' Dark Universe,' Wonder Woman 2,' 'Godzilla,' Tokyo Ghoul'
").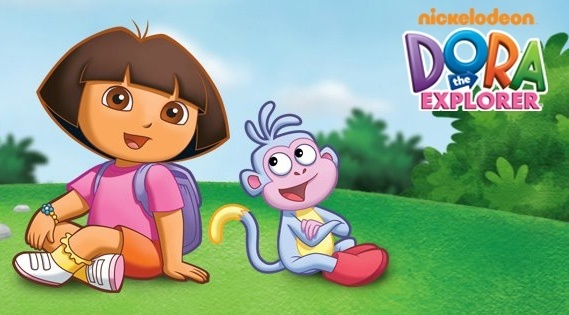 Dora the Explorer
will be taking her adventures to the big screen according to
THR
. Paramount is working on a live-action feature scripted by Nicholas Stoller (
Forgetting Sarah Marshall, Neighbors
) and produced by Michael Bay's Platinum Dunes. The film version the intrepid explorer will be older than the animated 7-year-old Dora that appeared on the massively popular Nickelodeon show. Aside from making Dora a teen and moving her to the city, no other details on the project were revealed.
The
Hellboy
reboot has added Sophie Okonedo (
Undercover, Hotel Rwanda
), Brian Gleeson (
Mother!, Assassins Creed
), and Alistair Petrie (
Rogue One: A Star Wars Story, The Terror
) to the cast (via
Deadline
). Okendo will play Lady Hatton, a seer for the Osiris Club; Petrie will play Lord Adam Glaren, a member of the club; and Gleeson will pay the wizard Merlin. They join star David Harbour (see "
Hellboy Revealed
"), Milla Jovovich, Daniel Dae Kim, Ian McShane, and Penelope Mitchell on the Neil Marshall-directed film (see "
Hollywood 'Hellboy' Reboot
").