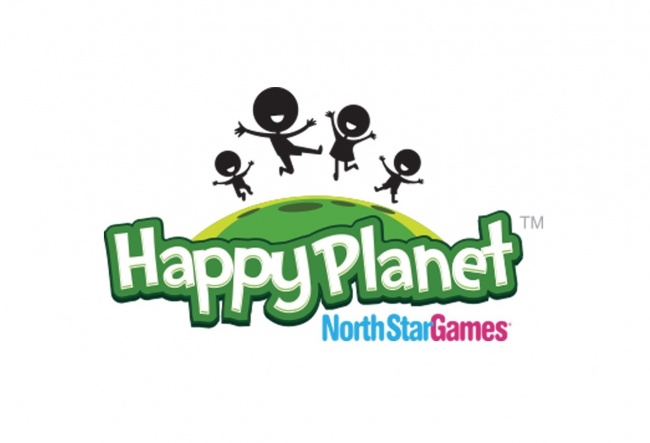 Building on the success of its
Happy Salmon
game, North Star Games is launching a new game line called Happy Planet.
The company is describing the Happy Planet line as games that "raise the happiness level of everyone playing." Company founder Dominic Crapuchettes said "these quick and extremely fun games instantly get everyone, whether playing or observing, smiling, laughing, and feeling energized. As an added bonus, nobody really cares who wins – they just want to play again!"
Happy Salmon
will be the first game in the line, followed by two new titles planned for release later this year:
Funky Chicken calls on players to make "funky" dance moves, up to and including the infamous "Funky Chicken" dance. It is compatible with the green Happy Salmon game. Funky Chicken supports 3 to 6 players, ages 6 and up, and plays in just a few minutes. It will be packaged in a chicken-shaped bag.
In Monster Match, which will be packaged in a cute monster bag, players try to catch donut-eating monsters by finding the match rolled on the "Monster Dice" as quickly as possible. But catching the wrong monster will cost a player their donuts. For 2 to 4 players, ages 6 and up. Playing time is about 10 minutes.
Yesterday, North Star joined a growing list of companies to establish a MAPP for its retail partners (see "North Star Games Adopts MAPP").