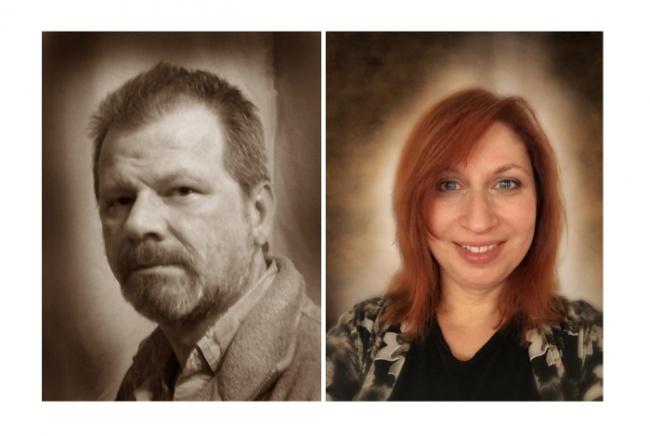 Stronghold Games, publisher of
Terraforming Mars, La Granja,
and
Flamme Rouge
, has announced several changes for the company in 2018.
Stronghold has hired Pauline Milano as Director of Administration and Bill Bricker as Director of Art & Marketing. Bricker is a games industry veteran, freelancing in the mid-1980s for Dungeons & Dragons products and White Wolf Magazine. He has done work for Arcane Wonders, Dead General's Society, Eagle Gryphon Games, Gamelyn Games R&R Games and more. He has been working part-time for Stronghold for the past 5 years, and now has been promoted to full-time. Milano is new to the professional games industry, though she has been an avid gamer for more than 20 years. She has a strong background in office management, customer service, bookkeeping, and social media. Milano has been working with Stronghold for conventions and customer service activities for several years, and has now been promoted to full-time.
Stronghold Games is currently in the process of moving its office from Somerset, New Jersey to Boynton Beach, Florida. The transition will be complete by the end of March.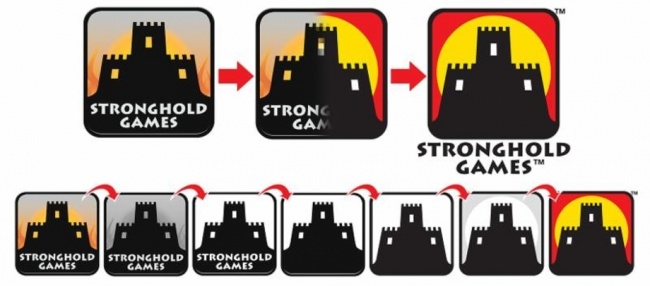 Stronghold is also introducing a new logo for 2018, designed by Bill Bricker. The design updates the original logo, with the looming castle with red and black coloring. The basic content of the logo has been consistent since the company was founded in 2009. It's first titles were published 2011 (see "
Cold War 'Confusion'
"). Stronghold already has several games and expansions planned for 2018 (see "
Expansions for 'Dark Moon,' 'Terraforming Mars,' 'Flamme Rogue,' More
" and "
'Space Freaks,' 'Nations: Dice Game,' 'Noria,' 'The Bottle Imp,' More
").