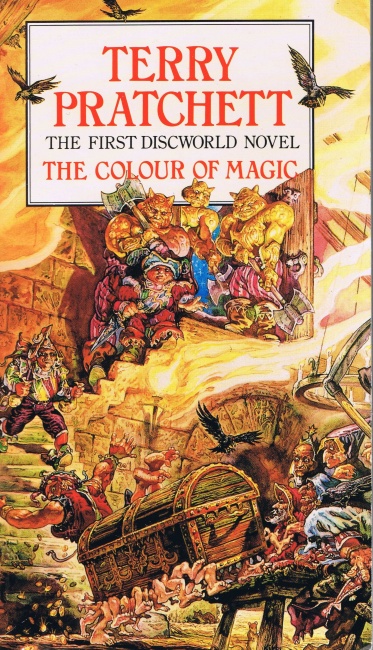 Fantasy author Terry Pratchett's
Discworld
series is being developed by the BBC for a six-part television series,
Deadline
is reporting.
According to Deadline, Simon Allen (Strike Back, The Musketeers) is writing the script, which has a working title of The Watch. Pratchett's production company Narrativia will co-produce. The series will be executive produces by BBC Studios' Hilary Salmon. THE BBC is also developing another Pratchett property, Good Omens, a book co-written by Neil Gaiman, with Amazon. That adaptation is set to air in 2019, with Gaiman writing and showrunning.
Discworld is a flat world, balanced on the backs of four elephants, which ride the great space turtle, Great A'Tuin, through the galaxy. The comedic adventure novels often parody great writers (Tolkien, Lovecraft, Shakespeare, Dickens) as well as poke fun at motifs of popular fairy tales, folklore and well-known mythology. Forty-one Discworld novels have been published, which have been adapted into a variety of other media including theater, graphic novels, board games (see "Two New 'Discworld' Games in January" and "SJG Updates 'Discworld Roleplaying Game'"), and tv (see "The Best New Fantasy DVD Release of 2011"). Pratchett died in 2015 (see "R.I.P. Terry Pratchett").