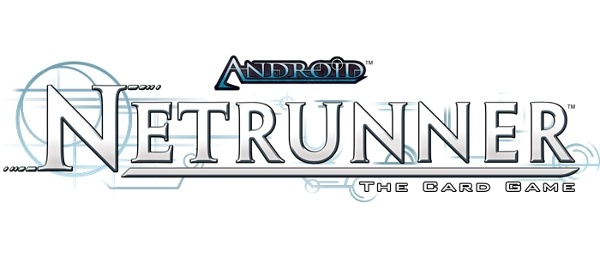 Fantasy Flight Games has announced that its license to produce the
Android: Netrunner Living Card Game
is ending this fall, and it will cease producing and selling the game. The official end date for the license is October 22, 2018, and after that date, FFG will not sell
Android: Netrunner
products, including playmats and card sleeves. The final product to be released will be the
Reign and Reverie
expansion (see "
'Netrunner' Hits the Midwest in 'Reign and Reverie'
"). Organized play will end with the
Android: Magnum Opus
and the final
Android: Netrunner
World Championships.
Fantasy Flight began producing the game six years ago in 2012 (see "
'Android: Netrunner'
") under license from Wizards of the Coast. The Richard Garfield-designed game was originally a CCG for WotC in the 1990s. It was set in the world of R. Talsorian's
Cyberpunk 2020 RPG
.
The license ending apparently applies only to the card game. Fantasy Flight said it will release future products in the world of Android. It has previously released board games in the universe, including
Android: Mainframe
in 2016 (see "
New Board Game Set in Android Universe
").
Fantasy Flight Games Head of Studio Andrew Navaro noted the strength of the
Netrunner
community, which had sustained the game for years with no official support after WotC ended production of the game, to hold out hope that the game might return in some form in the future.