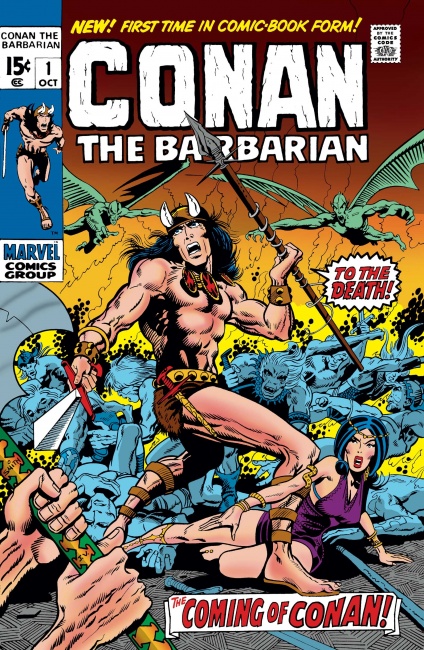 In early 2019, Marvel will resume control of the Hyborian Age of comics (see "
Conan Returns To Marvel
"), and the publisher is releasing an omnibus of its original
Conan the Barbarian
series to kick off the transition.
Conan the Barbarian: The Original Marvel Years Omnibus
collects the 1970s-era exploits of Conan, fully remastered and restored to match the original issues, from covers to letter pages. The first volume will be in stores in January.
The omnibus collects Conan the Barbarian #1-26 (1970-1973), as well as material from 1971's Savage Tales #1 and #4 , Chamber of Darkness #4, and Conan Classic #1-11. It features Roy Thomas and Barry Windsor-Smith's now classic take on Robert E. Howard's iconic character along with work from writers John Jakes, Michael Moorcock, and James Cawthorn and artists Gil Kane and John Buscema. John Cassaday covers the volume.
Conan and the world he inhabits remain enduringly popular. In addition to comics, films, and games, Amazon recently announced that it is developing a TV series based on the property (see "'Conan' TV Series From Amazon").
Click on the Gallery for preview images.