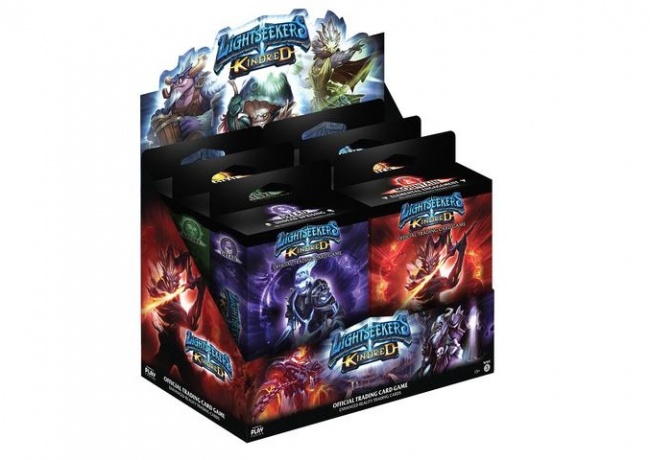 The companion app for PlayFusion's augmented reality and multi-media trading card game
Lightseekers
is now live, offering additional play options for fans. Meanwhile, in the physical world, the game's second expansion set, called
Lightseekers Kindred
will pre-release at Gen Con, with general release to the trade on August 7.
PlayFusion intends to use the multi-media nature of
Lightseekers
to distinguish it from other trading card games, and the new app for mobile devices is an important part of the company's plans. The app features the
PlayFusion Enhanced Reality Engine
, which uses augmented reality technology to enhance gameplay when using the physical cards, as well as allowing players to scan and "level up" their cards for use in on-line play against live players and the app's AI. The app will also help players interact with the company's organized play program, as well as provide support for store owners and tournament organizers (see "
Playfusion Plans 'Lightseekers' Support for Hobby Stores
" and "
First OP Kit for 'Lightseekers' AR Trading Card Game
").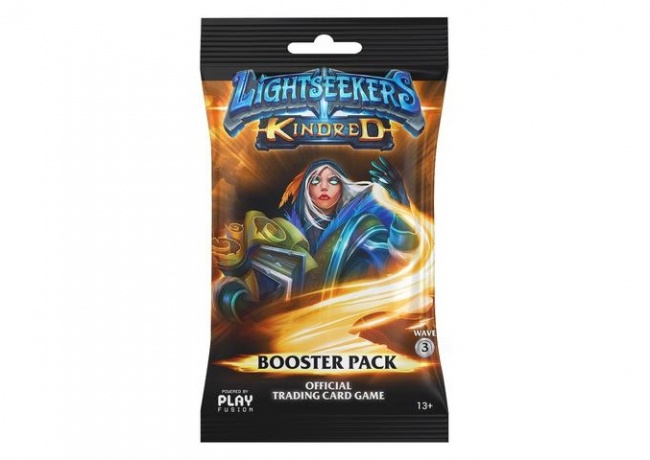 Lightseekers Kindred
will further expand the game by introducing 291 all-new cards, which will be available in 12-card booster packs. A half-dozen new pre-constructed decks featuring the new
Kindred
cards will also be available, offering players an easy way to leap into the game and experience the new cards. Players who purchase
Kindred
cards will be able to upload them into the app immediately, and begin using them in the online game before the end of August.