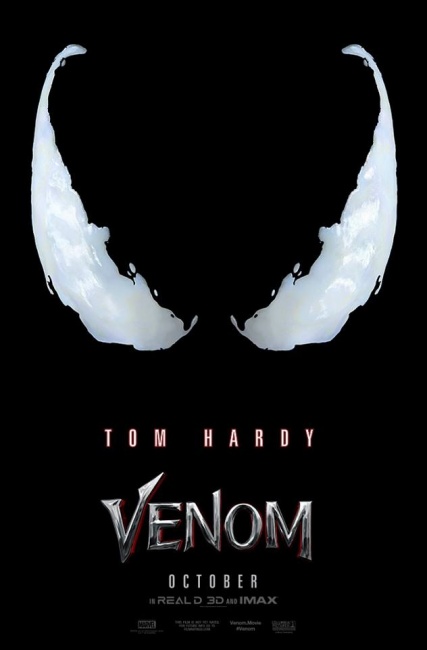 Sony has shared updated plans for what it has dubbed the Sony Universe of Marvel Characters (SUMC), including sidelining
Silver & Black,
aligning
Venom
for a probable PG-13, and exploring projects for Silk, Jackpot, and Nightwatch.
In a conversation with Variety, Sony shared how it wants Venom to be the touchstone in a world of Spider-Man universe inter-connected series to rival the Marvel Cinematic Universe. Sony's licensing deal with Marvel includes the rights to roughly 900 characters. The studio's philosophy is that any movie featuring Spider-Man should carry a PG-13, as a well-known family friendly character, so if any Venom sequel includes Spider-Man, it will need to walk that line. So, despite trailers touting the horror elements of Venom, the movie may be toned down (see "The Symbiote Speaks in 'Venom' Trailer"). The same would hold true for any crossovers with other MCU characters - now that Disney/Marvel and Sony have an agreement (see "Spider-Man to Join Marvel Cinematic Universe").
Sony is reworking its other SUMC plans, including scrapping Silver & Black (see "'Silver and Black' Scheduled") and giving each character her own movie. The first of the two will likely feature Black Cat. "We believe Black Cat is enough of her own character with a great backstory and a canon of material to draw from to justify her own film," said Sanford Panitch, president of Columbia Pictures, and the executive overseeing SUMC.
Sony is moving ahead with a movie about Morbius with Jared Leto starring (see "Spidey Spinoff 'Morbius' Finds its Star"), and Richard Wenk is working on a screenplay focused on Kraven the Hunter. Plans are also being developed for Jackpot, Nightwatch, and Silk features, (see "Silk Headed to the Big Screen?, Lasseter Successors, First 'Wonder Woman 2' Pic, 'Aquaman' Pics").