A beloved Marvel character may get her own film, Lasseter's replacements are named, and lots of DC news dominate the latest geek movie update.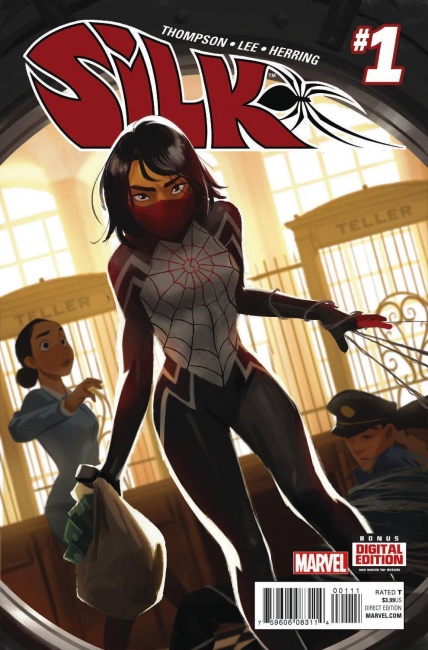 Korean-American superhero Silk may be headed to the big screen. Sony and producer Amy Pascal are in early development for a feature film adaptation according to
Deadline
. Further details on the film are pending. Silk, aka Cindy Moon, was created by Dan Slott and Humberto Ramos. She has powers on par with Peter Parker's, which she developed after being bitten by a radioactive spider around the same time that Peter was. Technically, the standalone film isn't the first time Cindy will appear on the big screen -- the character (played by Tiffany Espensen) was a member of Peter's academic decathlon team in
Spider-Man Homecoming
, and she appeared briefly in
Avengers: Infinity War
. Pascal has strong Spider-Man bonafides. She is already working on the Spider-Man adjacent projects
Venom
, which opens in theaters on October 5 (see "
New 'Venom' Trailer Released
"), and
Silver & Black
, which is scheduled for Febuary 8, 2019 (see "
'Silver and Black' Scheduled
").
Disney has named the successors to John Lasseter, who is leaving the company after allegations of inappropriate behavior (see "Lasseter Out, 'Kingsman' Expands and 'Kick-Ass' Reboots, 'Suicide Squad 2,' Toho's 'World of Godzilla,' 'Addams Family' Casting, 'Mortal Engines' Trailer"). Oscar-winner Pete Docter, the director of Up and Inside Out, will be chief creative officer for Pixar Animation Studios. Jennifer Lee, who wrote and co-directed Frozen, will be CCO for Disney Animation Studios (via The Hollywood Reporter).
Actress Gal Gadot took to Twitter to share the first picture of Wonder Woman from the upcoming cinematic sequel. While the costume doesn't look significantly different from the first film, it does seem to have the brighter palette that marks the 1984 setting of the film. Wonder Woman 2, which also stars a Members Only jacket-clad Steve Trevor (see "First Look at 'Wonder Woman' Sequel"), will be in theatres November 1, 2019 (see "'Wonder Woman 2' Moved").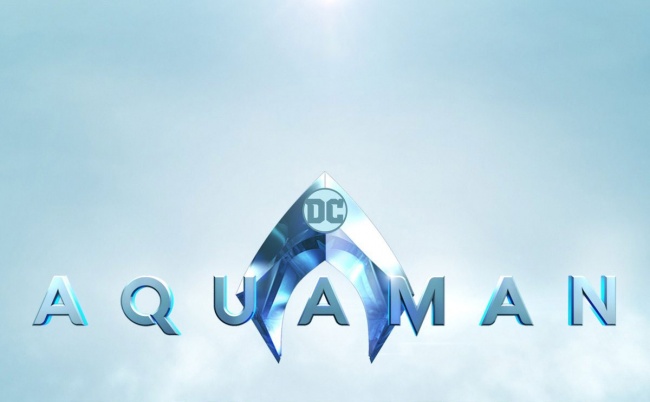 Warner Bros. is ramping up the promotional machine for
Aquaman
, releasing new photos via
Entertainment Weekly
. In addition to the pre-requisite shirtless images of star Jason Momoa, the photo set included the new logo for the film and looks at Yahya Abdul-Mateen II's Black Manta, Patrick Wilson's King Orm, and Nicole Kidman's Queen Atlanna. The movie is scheduled to release on December 21 (see "
Best in Shows--Q4 2018
").
The executive shakeup at Warner Bros. means that the studio is rethinking its strategy for its DC Entertainment films reports THR. Walter Hamada, who took the reins as president in January (see "Warner Bros. Continues Latest DC Films Shake-Up"), is tasked with resolving a slate that ranges from the massively successful Wonder Woman to the disappointing performance of Justice League. Hamada has several projects to work with -- or not. Aquaman, Shazam! (see "Zachary Levi Offers Up First Peek at 'Shazam!'"), and Wonder Woman 2 are set, but there are two Joker projects with completely different stars playing the role (see "Jared Leto's Joker Film Confirmed"), and the future of Batman is up in the air because it's unlikely Ben Affleck will return. The studio does appear to be moving away from the darker tone of the previous films, with The Flash drawing inspiration from Back to the Future, Suicide Squad breakout Margot Robbie headlining a Birds of Prey film directed by Cathy Yan (see "Harley Quinn Movie Courts Female Director"), and Bumblebee screenwriter Christina Hodson working on a Batgirl movie (see "'Batgirl' Finds Woman Screenwriter"). Whether Hamada proceeds with all of the films or not, insiders are reporting that he has a clear vision for the universe, with no plans to assemble a writers room to develop the films collectively. Hamada also won't be dating upcoming titles in advance as has been done in the past.