Streaming services figure heavily in the latest geek TV update.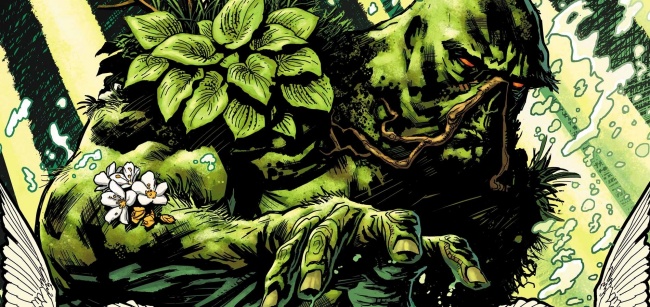 DC Universe's live-action
Swamp Thing
has landed a banner director for the first episode:
Underworld
helmer Len Wiseman. The filmmaker, who has been working in TV quite a bit recently (see "
'Sin City' TV Series in Development
" and "
Bruckheimer, 'Sleepy Hollow' Creator on 'Lucifer'
"), is also on board to executive produce reports
Deadline
.
The gig is part of the overall deal Wiseman -- who previously worked at Fox
on The Gifted
,
Sleepy Hollow
,
Lucifer
, and more -- signed with Warner Bros. Television.
Swamp Thing
is one of several live-action originals planned for DC's proprietary streaming service (see "
Live Action 'Swamp Thing' Planned for DC Digital Platform
").
Swamp Thing
is set to air in 2019.
Alan Tudyk will get to wear a villain hat once again in DC Universe's Doom Patrol adaptation, reports Deadline. Tudyk will play living shadow Eric Morden, a.k.a. Mr. Nobody, who has the ability to drain others of their sanity. Tudyk has typically played heroic and/or comedic roles in genre fare like Firefly, Rogue One: A Star Wars Story, and The Tick, but he has a knack for darkness if his roles as serial killer Alpha in Dollhouse and Dirk Gently's Mr. Priest are anything to go by. The show includes Brendan Fraser (Robotman / Cliff Steele), April Bowlby (Elasti-Girl), and Diane Guerrero (Crazy Jane) among the cast (see "'DC Daily,' 'Doom Patrol' Adds Brendan Fraser and More, 'Veronica Mars' Could Be Back, 'Old City Blues' in Development, 'Kim Possible' Casting").
While we're on DC Universe, the streaming service, which is presently in beta, has announced an official launch date of September 15 to coincide with Batman Day (see "DC Adds Reprint of 'Batman: Li'l Gotham' #1 to Batman Day 2018 Offerings"). The 12-episode Titans series will bow on October 12, with a special debut on October 3 at New York Comic Con (see "DC Universe 'Titans' Trailer"). The network also announced that John Barrowman, Samm Levine, and Harley Quinn Smith will host and be regular guests on its DC Daily news show (see "'DC Daily,' 'Doom Patrol' Adds Brendan Fraser and More, 'Veronica Mars' Could Be Back, 'Old City Blues' in Development, 'Kim Possible' Casting").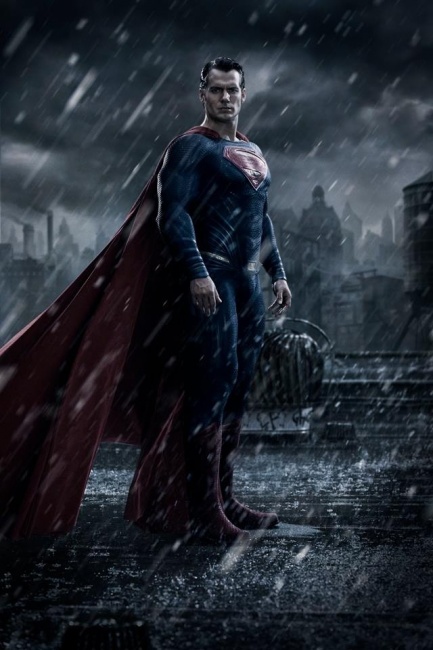 The current actor behind the cinematic version of Superman has been tapped to star in Netflix's adaptation of
The Witcher
(see "
Additions, Changes to Upcoming Geek Shows
"), according to
The Hollywood Reporter
. Henry Cavill, who is reportedly a huge fan of Andrzej Sapkowski's epic multi-volume fantasy series, will star as monster hunter Geralt of Rivia. The series will be showrun and executive produced by Lauren Schmidt Hissrich (
Marvel's
Daredevil, Marvel's The Defenders
, and
Umbrella Academy
). Alik Sakharov (
Game of Thrones
) will also executive produce and direct four episodes. Charlotte Brandstorm (
Outlander
) and Alex Garcia Lopez (
Marvel's Luke Cage
) will each direct two episodes. The immensely popular property has spawned games (see "
Final Cover and Release Details for 'The Witcher' Role Playing Game
"), comics (see "
Dark Horse Does 'The Witcher'
"), and merchandise (see "
Dark Horse Announces 'The Witcher' Product Line
").
Netflix took to its sci-fi and fantasy social media channel to unveil the poster for the second season of Castlevania. The first trailer for the season, which bows on October 26, was released in late July. The first season was scripted by Warren Ellis, who is also working on season 2 (see "'Castlevania' Preview And Release Date"). Richard Armitage (The Hobbit), James Callis (Battlestar Galactica), Matt Frewer (Orphan Black), and Graham McTavish (Preacher) lent their voices to the series.
Buried deep in an analysis of how Hollywood is catching up with Netflix, Disney Chairman and CEO Bob Iger revealed the pricing for the entertainment giant's upcoming over-the-top service (via Variety). The yet-to-be-named service, which is set to launch in 2019, will cost less than Netflix, which charges $7.99 to $13.99 per month. The pricing makes sense, since the streaming service -- despite having immensely popular content like Star Wars, the MCU, and Pixar -- will include less content than Netflix (see "Disney's Post-Fox Streaming Strategy").