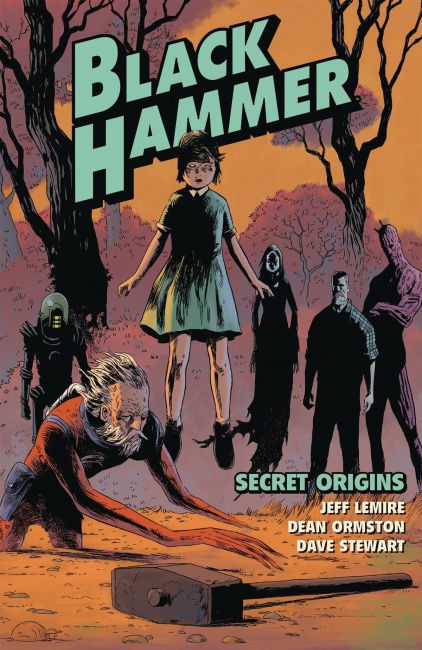 Jeff Lemire's
Black Hammer
universe is apparently fertile enough ground that Legendary Entertainment is locking in a deal for both film and television projects,
Deadline
is reporting.
Dark Horse releases Lemire and Dean Ormston's Black Hammer comic series (see "'Tarzan on PotA,' 'Predator vs. Judge Dredd vs. Aliens'"), and its many spinoff miniseries which document the lives of heroes and villains in Spiral City in different time periods. The series has been nominated for multiple Eisner Awards, and won two (see " 'Saga' Stands Out at the 2017 Eisners").
Additional series set in the universe include Doctor Star & The Kingdom of Lost Tomorrows (see "Jeff Lemire's 'Black Hammer' Universe Expands"), Sherlock Frankenstein and the Legion of Evil (see "Jeff Lemire's 'Black Hammer' Spawns Spin-Offs"), and The Quantum Age (see "Jeff Lemire's World of 'Black Hammer' Grows Ever Larger"). The one-shot, Cthu-Louise, will release on December12.
Lemire's work is in demand in Hollywood, Sony has acquired film rights for A.D.: After Death and Descender (see "Sony Acquires Film Rights for 'A.D.: After Death'), Essex County is in development for a TV series (see "Jeff Lemire's 'Essex County' In Development"), and The Underwater Welder has been optioned for a movie as well (see "'Escape From New York,' 'Power Rangers 2,' 'Archer & Armstrong,' 'Suicide Squad 2,' More").