The Spider-Verse is expanding with a sequel and woman-centric outing, Julie Andrews makes a surprise appearance in Aquaman, and more in the latest geek movie news.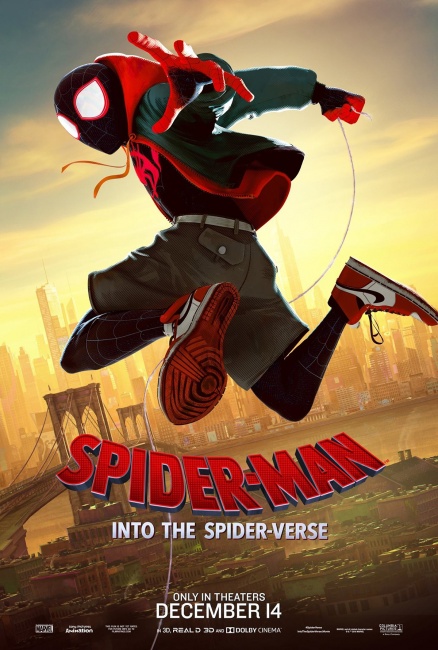 Sony's
Spider-Man: Into the Spider-Verse
animated universe is expanding to include a sequel and an all-women spinoff according to
The Hollywood Reporter
. The movie isn't set to bow for a few more weeks, but the hotly anticipated feature centered on Miles Morales is already set for a sequel from director Joaquim Dos Santos (
Avatar: The Last Airbender
,
Voltron
) and writer David Callaham (
The Expendables
,
Wonder Woman 1984
). Lauren Mongomery (
Voltron
,
Batman: Year One
) is in negotiations to helm a project centered on the women heroes of the Spider-Man universe. Plot details on both projects are pending. Lily Tomlin, Mahershala Ali, Nicolas Cage, Liev Schreiber, and Hailee Steinfeld lend their voices to
Into the Spider-Verse
, which includes several iterations of the friendly neighborhood web-slinger and opens December 14 (see "
Character Posters For 'Spider-Man: Into The Spider-Verse'
").
Marvel is counting down the days to the release of Captain Marvel with a new motion poster. The poster marks 100 days until Marvel's first solo outing for a woman superhero. Brie Larson stars in the film, which is set in the 1990s, and also includes Jude Law and Samuel L. Jackson. Captain Marvel makes her big screen debut on March 8 (see "First 'Captain Marvel' Trailer"). In January, a new comics series from Kelly Thomspn and Carmen Carnero will hit stands (see "New 'Captain Marvel' Series Launches in 2019").
Julie Andrews has a surprise role in Aquaman. The Oscar-winner will voice the most powerful creature on earth, Karathen, who plays a key role in Arthur Curry's quest to broker peace between Atlantis and dry land (via THR). The film opens on December 21, just two days after Mary Poppins Returns, the decades-later sequel to the film in which Andrews starred (see "Best in Shows--Q4 2018"). Amazon Prime members can get a sneak peak of the Jason Momoa-starrer on December 15 (see "Final 'Aquaman' Trailer Releases").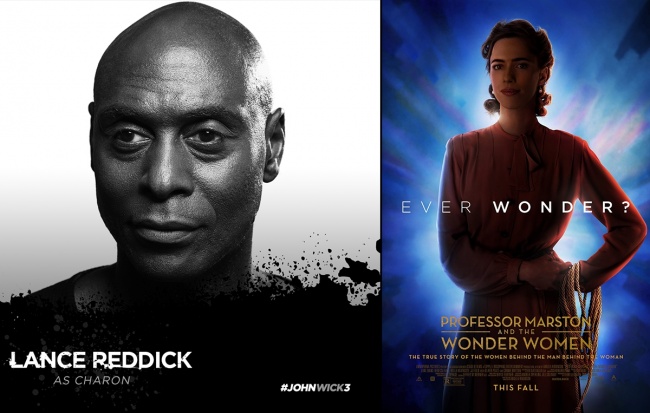 Lance Reddick (
John Wick
,
The Wire
,
Fringe
) and Rebecca Hall (
Professor Marston and the Wonder Women
,
Iron Man 3
) will fight giant monsters in
Godzilla Vs. Kong
in unidentified roles (via
Deadline
and
Variety
). They join an already sizable cast that includes Alexander Skarsgard (see "
'It' Director Leads 'Attack on Titan,' 'Boba Fett' Dead, 'Avengers 4' and 'Godzilla Vs. Kong' Casting, Warner Bros. Snags 'The Sculptor'
"), Demian Bichir, Millie Bobby Brown, Julian Dennison (see "
'Deadpool 2' Breakout In 'Godzilla Vs. Kong'
"), and Brian Tyree Henry. The Adam Wingard-directed film debuts on May 22, 2020 (see "
Best in Shows--Q2 2020
").