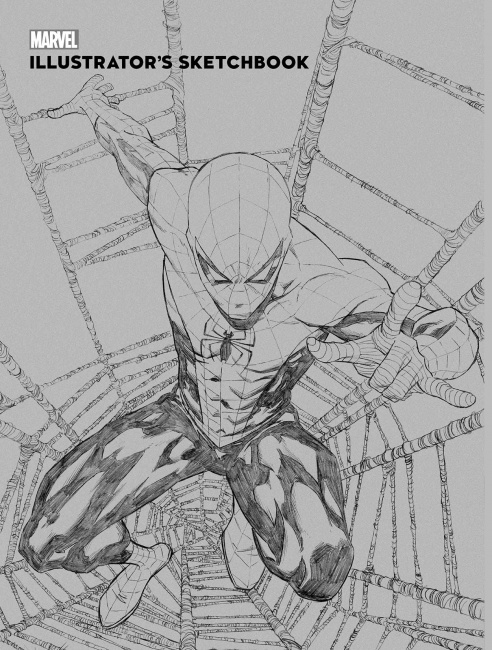 Marvel Comics will release the
Marvel Illustrator's Sketchbook
, written by Jess Harrold, on September 23.
This practical guide takes artists through all the key stages in the creative process of professional illustrators at the House of Ideas. Advice from the pros is featured at every step: character designs, layouts, pencils, inks, colors and covers.
The 168-page, 6" x 8" sketchbook features lay-flat binding and over 30% instructional pages. Cover is provided by Joe Quesada. MSRP is $19.99.
Comic sketchbooks are growing in popularity. Raina Telgermeier recently released Share Your Smile: Raina's Guide to Telling Your Own Story (see "Scholastic Unveils Summer 2019 Catalog"), and Svetlana Chmakova's Diary is due out this fall (see "Chmakova Announces 'Diary,' Nancy Drew and Hardy Boys Go to their Roots, Baltazar Goes Solo ").