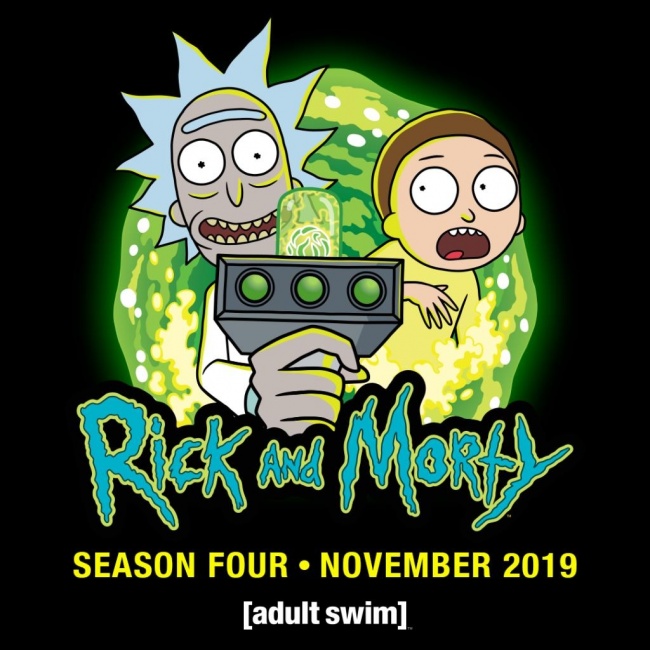 There has been several announcements this week regarding geek related properties on television and over-the-top (OTT) services.
As part of the WarnerMedia Upfront presentation today, Adult Swim announced the triumphant return of Rick and Morty for a fourth season in November. A video clip (see below) was also released. The renewal of the hit animated series was announced in May 2018 (see "'Rick and Morty' Renewed for 70 Episodes").
WarnerMedia also announced that the TNT Snowpiercer adaptation starring Jennifer Connelly, has been moved to TBS, and has already been renewed for a second season (see "'Snowpiercer' Greenlit"). Most recently set for a Fall 2019 premiere, THR reported it will now debut in Spring 2020, after March Madness. The 2013 Snowpiercer film was based on a trio of bande dessinee (French graphic novels), and Titan Comics will be publishing the English edition of the prequel BD, Snowpiercer: Extinction, in September (see "How Did Humanity Board 'Snowpiercer'?").
Netflix released a trailer for its near-future dystopic anthology series Black Mirror, which will guest star Miley Cyrus, Andrew Scott, Topher Grace and Anthony Mackie among others. Season 5 will include three stories, which will drop on June 5. The Black Mirror episode Nosedive was licensed for a board game last year (see "Asmodee Releasing 'Black Mirror: Nosedive' Game").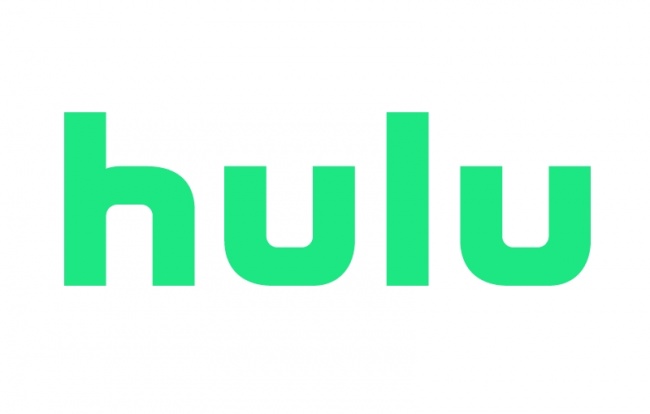 Disney has gained full control of the streaming platform Hulu in a deal with Comcast,
Deadline
reported. The companies entered into a "put/call" agreement. NBCUniversal's owns 33% interest in Hulu, and the agreement of a minimum future valuation on Hulu for $27.5 billion includes Disney taking immediate control, with the financial transaction expected to happen in 2024. Disney has previously announced its interest in Hulu as one of "three legs of a stool" along with ESPN+ and Disney+ of the company's push into over the top (OTT) media.
Seth MacFarlane's space dramady The Orville has been renewed for a third season on Fox, Deadline reported. The series has already been licensed for games (see "Preview: 'The Orville HeroClix: 2-Player Starter Set'") and comics (see "Dark Horse to Publish 'The Orville Season 1.5'").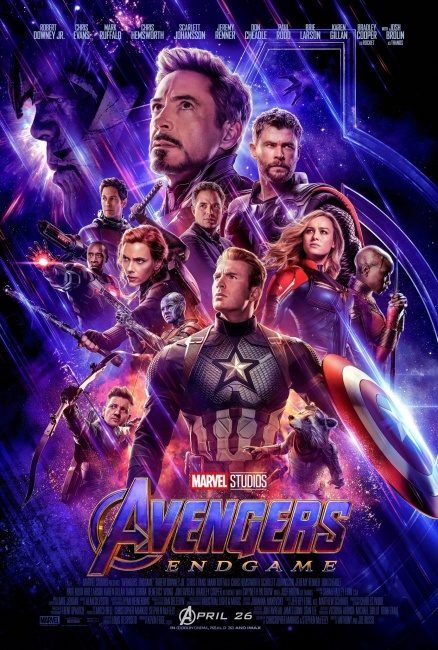 The Walt Disney Co. announced it will have the theatrical powerhouse
Avengers: Endgame
premiere on its streaming service Disney+ on December 11,
Mediaplaynews
reported. This is one month after the OTT platform is due to launch (see "
Disney Rolls Out Streaming Service Deets
"). Disney CEO Bob Iger said Disney "did some deals" with third parties to speed up the return of select titles under its license agreement. Iger confirmed that the deals already include
Black Panther
and
Captain Marvel
for the service's premiere.