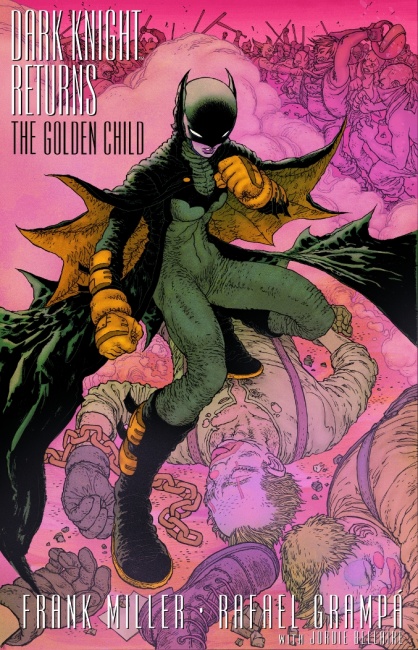 DC Comics has announced the next chapter in Frank Miller's
Dark Knight
story with
Dark Knight Returns: The Golden Child
releasing December 11.
The 48-page premier format one-shot will be written by Frank Miller, and feature art by Rafael Grampá. The book will also feature variant covers by Paul Pope, Joëlle Jones, Andy Kubert, and Miller. The Gold Child will be published under DC Comics' Black Label.
Set three years after Dark Knight III: Master Race, Carrie Kelley has become Gotham's newest protector, Batwoman, and Lara Kent has sought the knowledge of what it means to be human. As an evil returns to Gotham City, Lara and Carrie team up with the "Golden Child," Jonathan Kent. Now the trio and Jonathan's power are all that's between the emerging evil and Gotham City, as well as the entire planet.
Dark Knight: Golden Child is the latest Black Label offering following last month's announcement of the Blackhawk: Blood & Iron hardcover collection (see 'DC Black Label to Release Chaykin's 'Blackhawk: Blood & Iron' Hardcover").
Click Gallery below to see preview art from The Golden Child!