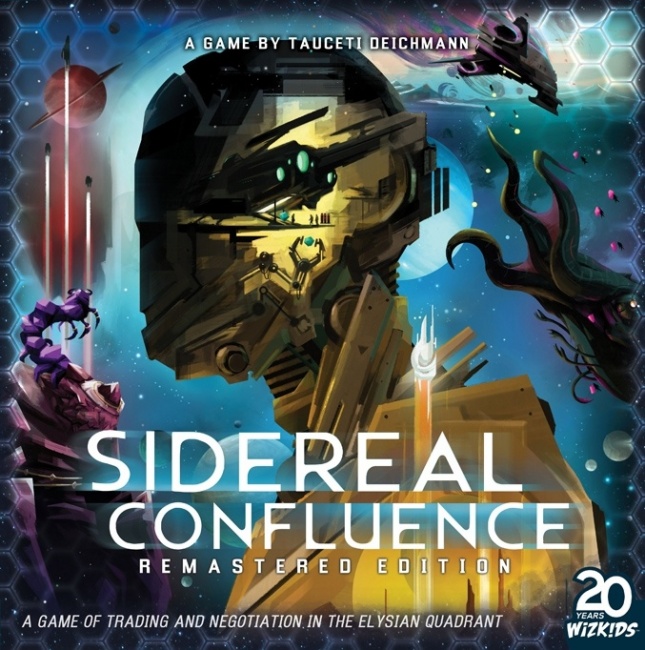 WizKids will release
Sidereal Confluence: Remastered Edition
, a trading and negotiation board game, in May 2020. WizKids released the first edition of this game in August 2017 (see "
Cooperate to Compete in 'Sidereal Confluence'
").
Sidrereal Confluence is a chain trading and negotiation game where players take charge of one of nine alien races competing against each other to build the most advanced society. The Remastered Edition brings back the same gameplay from the original edition, but adds new aesthetic components and updates to the rules. One of the most prominent new features is the box itself, which has an astounding piece of cover art done by Kwanchai Moriya. In addition to the cover art, the card layout has been updated as well, and the revised rulebook includes more visual examples and clear key terms. This edition also includes a teaching guide to help clarify gameplay for players new to the game.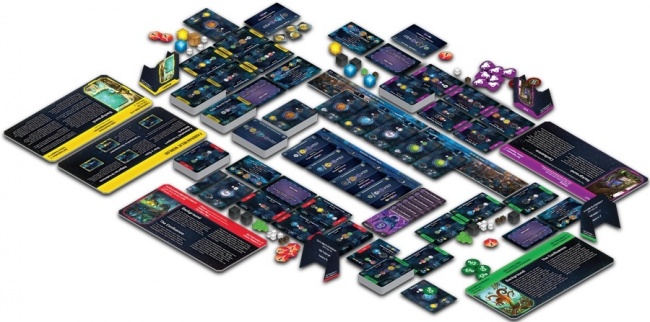 The box contents includes 380-plus redesigned cards, 230-plus tokens and tiles, 200-plus resource cubes, 21 boards, 9 player screens, an improved rulebook, and a teaching guide.
Sidereal Confluence: Remastered Edition
is for four to nine players, ages 14 and up, and plays in two to three hours. This product will retail for $69.99.
WizKids continues to expand their board game selection. They recently announced Coraline: Beware of the Other Mother for a December release as well as Seeders From Sereis: Exodus for Spring 2020 (see "WizKids To Release 'Coraline: Beware the Other Mother'" and also, "WizKids Gets 'Seeders From Sereis: Exodus'").
Click Gallery below to see more full-size images!