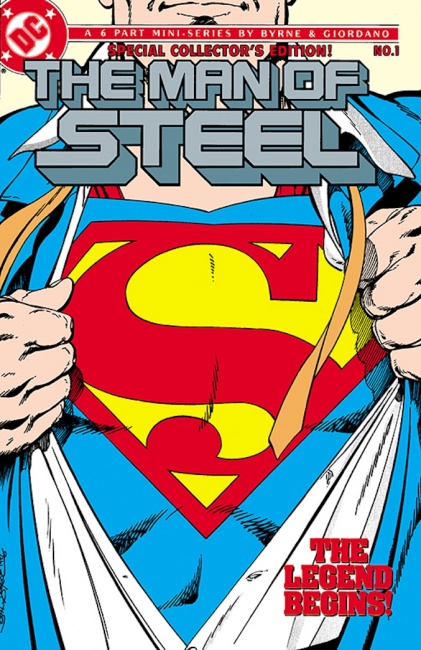 DC Comics will release
Superman: The Man of Steel Omnibus
, covering the early solo adventures of Superman after the reality-altering events of
Crisis on infinite Earths
(see:
Crisis onInfinite Earths Box Set
).
Authored primarily by writer/artist John Byrne, this departure from the Silver Age version of Superman removed manyof the more fantastic trappings of his "pre-Crisis" counterpart, resulting in a more grounded interpretation of the Man of the Steel's origin. This reimagining of Superman stood shoulder to shoulder with new takes from that era by Frank Miller on Batman: Year One and George Pérez on Wonder Woman, redefining all three DC mainstays for decades to come.
The omnibus will collect The Man of Steel #1-6, Action Comics #584-593, Superman #1-11(by Byrne) Action Comics Annual #1(with artwork by Arthur Adams),Superman Annual #1 (with artwork by Ron Frenz),Adventures of Superman #424-435 (by Marv Wolfman and Jerry Ordway), Adventures of Superman Annual #1 (by Jim Starlin and Dan Jurgens), and Legion of Super-Heroes #37-38(by Paul Levitz and Greg LaRocque).
Superman: The Man of Steel Omnibus by John Byrne is set for release in July 2020, retailing for $125.