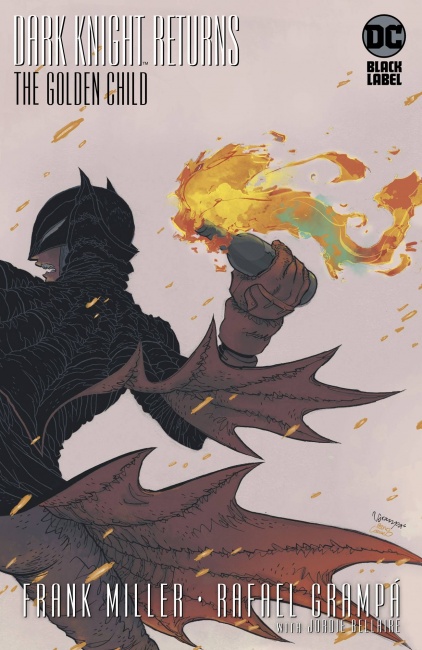 DC stepped into the maelstrom of international pressures around Hong Kong protests with social media posts promoting
The
Dark Knight Returns: The Golden Child
, and with their reaction after receiving criticism from Chinese social media for the posts. The original posts used a graphic related to the cover pictured with this article, a image in which a black-clad Batman is throwing a Molotov cocktail, with the tagline, "The Future Is Young."
Posts on Chinese social media found references to the Hong Kong protests in the image, including the Molotov cocktail, a weapon used by some in the protest; the use of black, a color worn by some protestors; and the "golden child of the title," seen to refer to the yellow used for ribbons, umbrellas, and banners in Hong Kong protests in 2014, according to Variety.
DC took down the posts, leading to reaction from U.S. social media users accusing the company of buckling to Chinese pressure.
DC's movie revenues are a likely reason for the quick takedowns; Aquaman took in $292 million in China, according to the report.
Consequences can be dire for offending China over the protests; after a Tweet by Houston Rockets GM Daryl Morey supporting the protestors in October, China suspended NBA broadcasts, player appearances were canceled, and Chinese corporate partners of the NBA cancelled or suspended deals, according to CNBC.
The first issue of The Dark Knight Returns: The Golden Child is scheduled for release December 11 (see "'Golden Child' Ushers in Next Chapter of 'Dark Knight Returns'" and "Preview: Variant covers for 'The Dark Knight Returns: The Golden Child' #1").