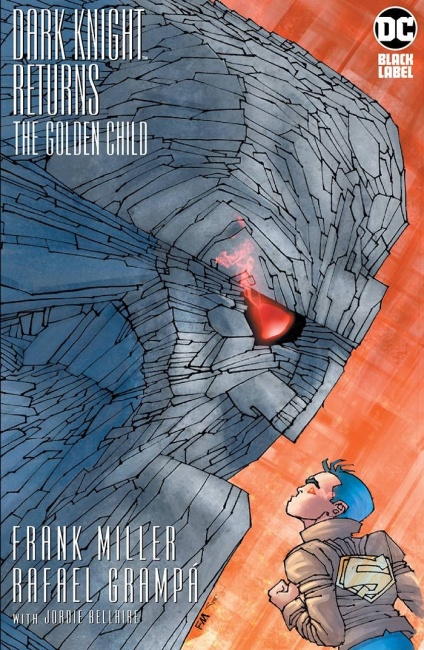 The Dark Knight Returns: The Golden Child #1
Publisher: DC Comics Black Label
Release Date: December 11, 2019
Cover Price: $5.99
Writer: Frank Miller
Artist: Rafael Grampá
Variant Covers: Rafael Grampá (newly added open-to-order), Paul Pope (1:10), Joelle Jones (1:25), Frank Miller (1:100), Andy Kubert (1:500)
Format: 48-pages, Full-Color
Rating: Mature Readers
Publisher Description: Since the end of
DKIII
, Lara has spent learned to be more human, and Carrie Kelley has been growing into her new role as Batwoman. But a terrifying evil has returned to Gotham City, and Lara and Carrie must team up to stop this growing threat-and they have a secret weapon. Young Jonathan Kent, "the golden child," has a power inside of him unlike anything the world has ever seen, and it's about to be unleashed... (see "
'Golden Child' Ushers in Next Chapter of 'Dark Knight Returns'
" for interior preview)
Click on Gallery below for full-sized images of the preview.