COVID-19 has put a hold on the summer convention season this year, but two different online conventions, FunimationCon and Anime Expo Lite, gave publishers the opportunity to announce their newest licenses. Here's a roundup of announcements from both virtual anime conventions.

VIZ Media
VIZ's announcements at the two cons included a number of works by creators whose series are already popular in North America.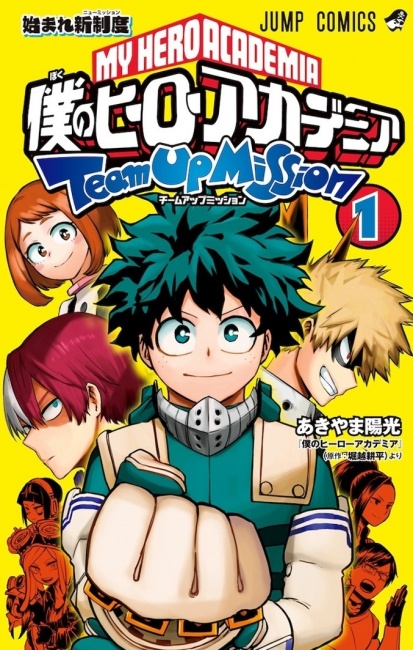 My Hero Academia: Team-Up Missions:
VIZ will leave no
My Hero Academia
spinoff unlicensed! In this series, as the title suggests, the lead characters from
My Hero Academia,
who are students in a school for aspiring superheroes, go on missions with real professional superheroes. The first volume is scheduled for March 2021 and will have an MSRP of $9.99.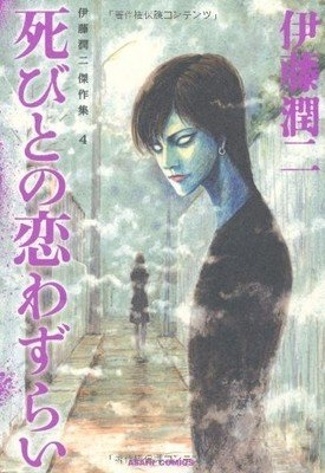 Lovesickness: Junji Ito Story Collection
: Junji Ito, the master of Japanese horror, is one of the most popular creators in the U.S. (see "
Top Manga Franchises – Fall 2019
"), and VIZ already has another of his manga,
Remina,
on their fall schedule (see "
New Junji Ito, Naoki Urasawa, Mario Bros., Plus Rainbow Rowell Adaptation
").
Lovesickness
will be released in April 2021 as a 408-page hardcover with an MSRP of $22.99.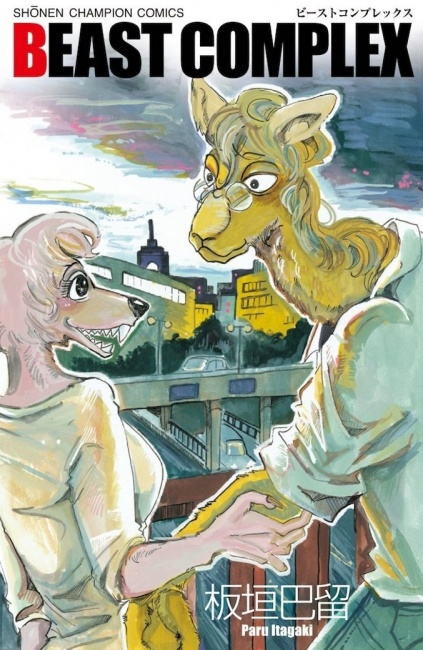 Beast Complex
: Paru Itagaki's shonen series
Beastars
has become a breakout hit for VIZ, and this book, by the same creator, is a collection of short stories along the same lines, as human-like carnivores and herbivores try to navigate the challenges of working and living together; the book also covers the origin of both
Beastars
and
Beast
Complex. Complete in one paperback volume,
Beast Complex
is scheduled for March 2021 and will have an MSRP of $12.99.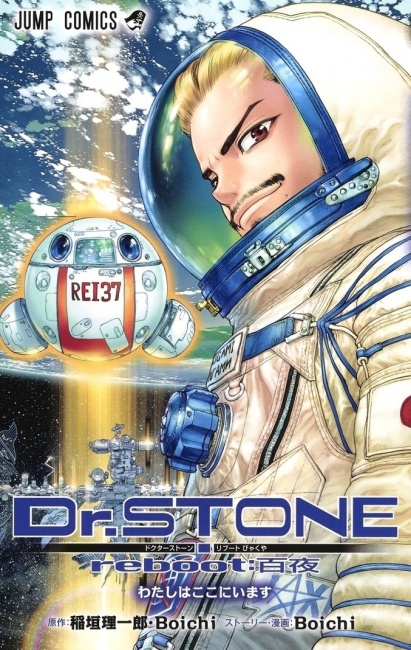 Dr. Stone Reboot: Byakuya
: Another tie-in to a successful Shonen Jump series, this one-shot manga is a side story about four astronauts who were on a space mission when the entire earth turned to stone; one of them is the father of Senku, the hero of the main story. The reboot is written and illustrated by
Dr. Stone
artist Boichi and will be available in March 2021 with an MSRP of $9.99.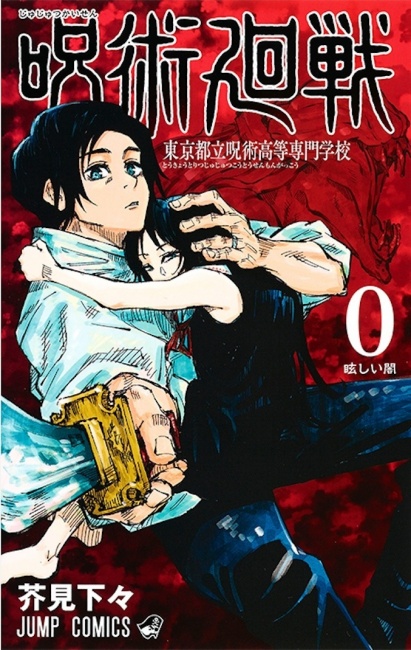 Jujutsu Kaisen 0
: This one-volume manga is a prequel to
Jujutsu Kaisen,
the supernatural action manga currently running under the Shonen Jump imprint. It is scheduled for January 2021; no price information is available.
Asadora!
: Naoki Urasawa is the Eisner-winning creator of 20th Century Boys, Monster, and Pluto, and VIZ will publish a collection of his short stories,
Sneeze,
in the fall.
Asadora!
starts out in 2020 with a monster attacking Tokyo, then flashes back to 1959 and follows the story of Asa, a girl who is kidnapped and then must weather a typhoon with her kidnapper. As always with Urasawa, there's more to this than meets the eye. The first volume is scheduled for January 2021 with an MSRP of $12.99.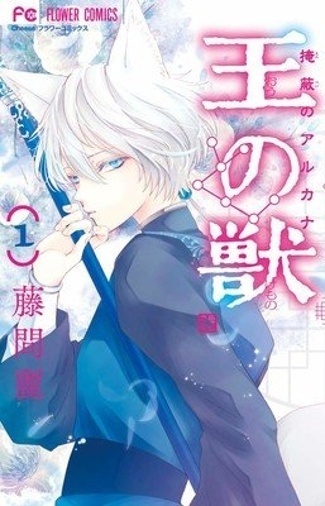 The King's Beast
: Set in the world of the long-running shojo fantasy series
Dawn of the Arcana, The King's Beast
features a girl from a marginalized race who disguises herself as a man and sneaks into the palace to avenge the murder of her twin brother, only to find herself caught up in palace intrigue. The first volume is scheduled for February 2021 with an MSRP of $9.99.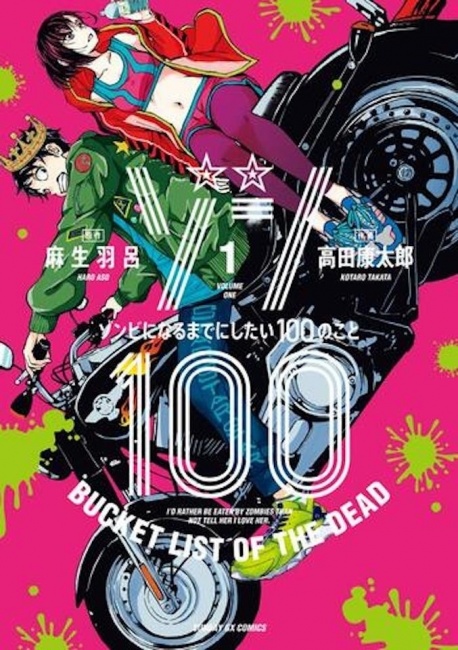 Zom 100: Bucket List of the Dead
: At last, something completely different! Akira, the 24-year-old hero of this story, lives a joyless life, beaten down by his soulless job. Then the zombie apocalypse comes, and while he is fleeing for his life, Akira is also free from the obligations that have been weighing him down, and he decides to get working on his bucket list. The first volume is scheduled for February 2021 with an MSRP of $12.99.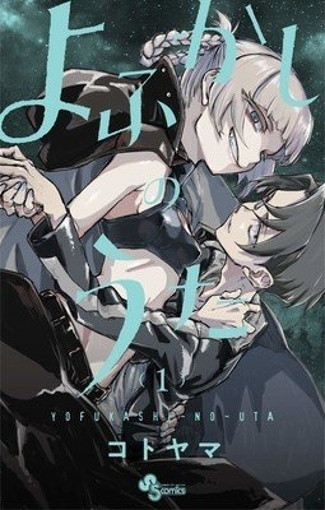 Call of the Night
: Can an awkward loner find true love in the arms of a vampire? That's the premise of this supernatural rom-com, in which a lonely young man goes out for a walk and ends up spending the night with a beautiful girl who awakens him by biting his neck. But does she love him for his mind, his body, or his blood? The first volume is scheduled for April 2021 with an MSRP of $9.99.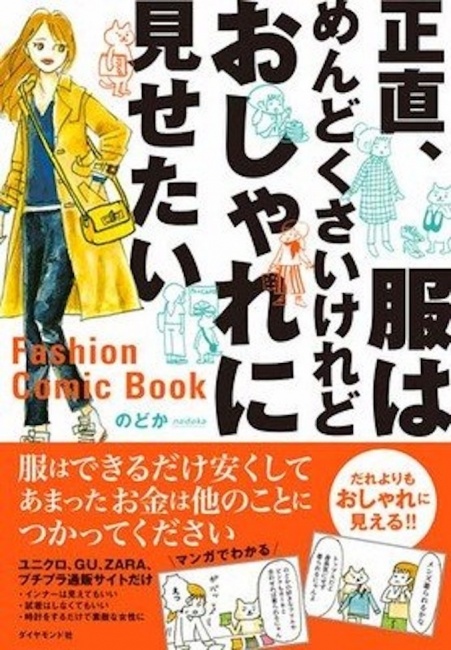 Tokyo Fashion: A Comic Book
: Times are tough, but that doesn't mean you can't look good. This illustrated guide offers advice on assembling a functional wardrobe from a handful of basic articles of clothing in straightforward colors. The 240-page hardcover is scheduled for February 2021 and will have a wallet-friendly MSRP of $19.99.
Tokyopop
Tokyopop's Anime Expo Lite panel included information about two music idol series that had previously been announced:
BanG Dream! Girls Band Party! Roselia Stage!
, which will launch in August, and
Ossan Idol!
, which is scheduled for September (see "
Manga Roundup: Yen, Tokyopop, One Peace Announce New Titles
"). Both will have an MSRP of $12.99 per volume.
Tokyopop also announced three new manga, all of which are complete in one volume: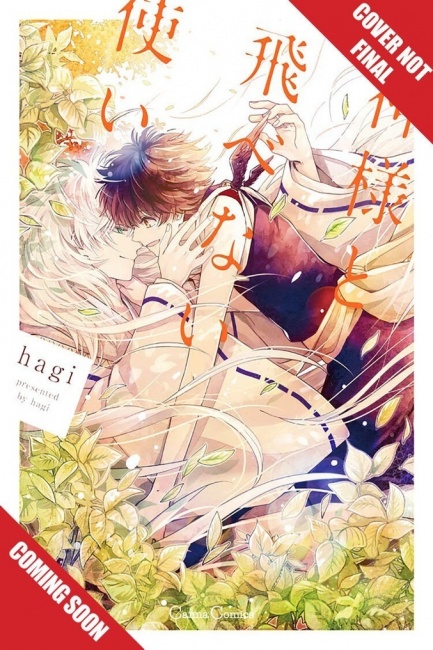 The God and the Flightless Messenger
: The main character in this boys love manga, which is set in traditional Japan, is a messenger to the gods who cannot fly because his wings are too small. Although his companions taunt him, he ends up developing a special relationship with one of the gods. The book is scheduled for October 2020 with an MSRP of $14.99.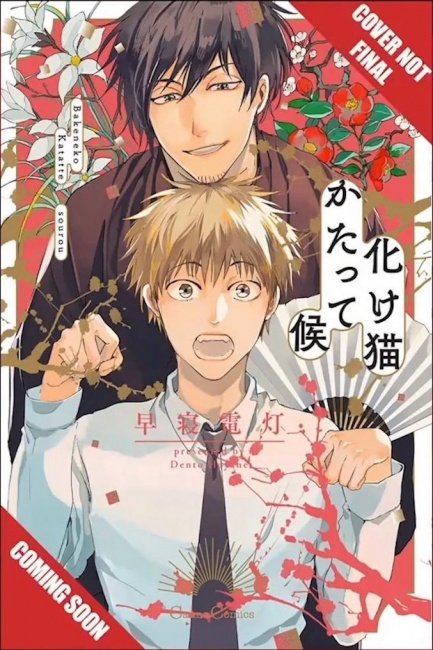 Bakeneko Katatte Soro
: A tired office worker stops on his way home from work to watch a traditional Japanese play and notices something odd about one of the characters: He has cat ears. In fact, the actor is a shapeshifter who can take the form of a cat, and he tells the office worker "From now on, you will be my spouse." Hence the title, which translates to "The Cat Proposed." No information is available about publication date or price.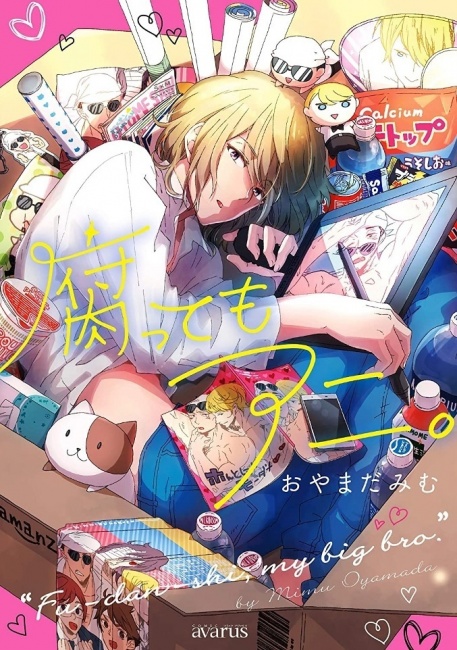 Kusattemo Ani
: Kirika's brother doesn't get out much, because he's too busy drawing gay manga (the style called bara, which features muscular, hairy men). Hoping to help him break his hermit-like ways, Kirika decides to help him sell his manga, and she's shocked to learn that he is actually a superstar in some circles. No information is available about publication date or price.
Denpa
The independent publisher Denpa announced four new manga licenses over the holiday weekend.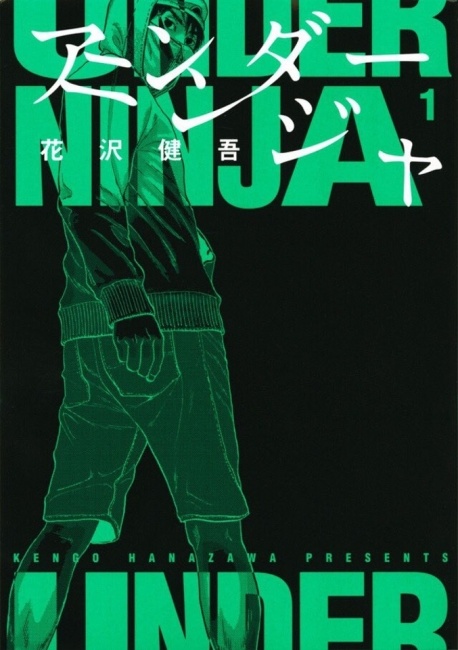 Under Ninja
: If a modern-day ninja sounds like a contradiction in terms, well, that's what makes this action-comedy series a comedy. It's by Kengo Hanazawa, the creator of the zombie-apocalypse manga
I Am a Hero
, and will launch in summer 2021 with an MSRP of $12.95 per volume.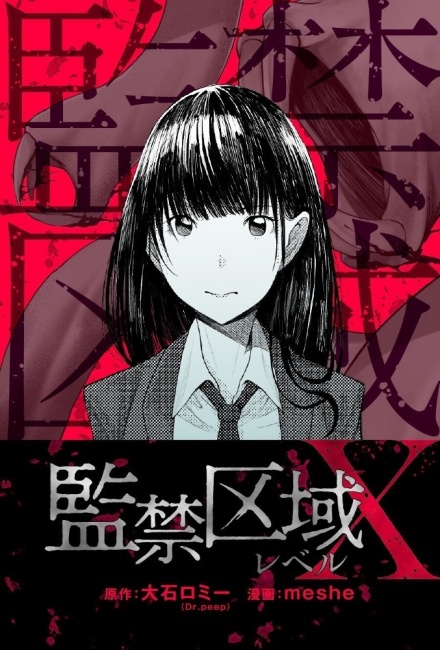 Lockdown Zone: Level X
: Denpa described this manga on Twitter as an "apocalyptic horror story about a teen who wakes up in lockdown." The manga, which is scheduled to launch this week, will run simultaneously as a webcomic in Japan and a digital comic in the U.S., and Denpa will run the first two chapters for free on its website.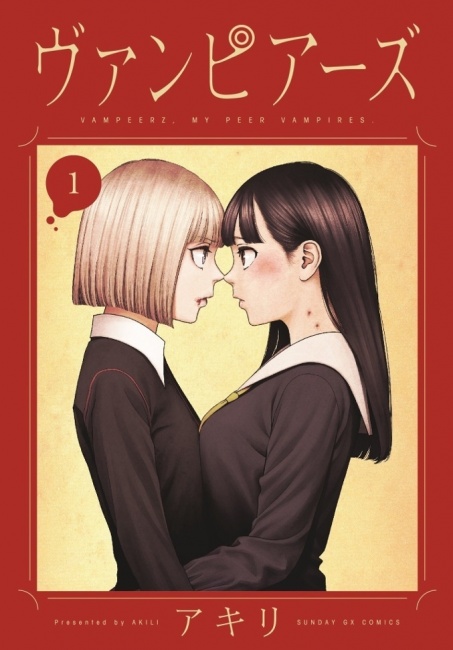 Vampeerz
: This is a yuri (girls love) vampire story where the couple meets at the funeral of the human girl's grandmother. The series will launch in summer 2021 with an MSRP of $12.95 per volume.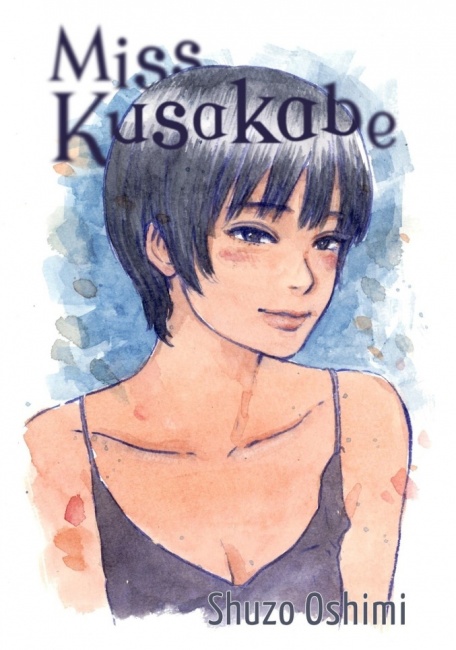 Miss Kusakabe
: This one-shot manga by the creator of
Flowers of Evil
is already available digitally on Denpa's website. It's a short story about a man whose life gets a lot more interesting when a young woman shows up on his doorstep. This title appears to be digital-only, at least at present.
Kodansha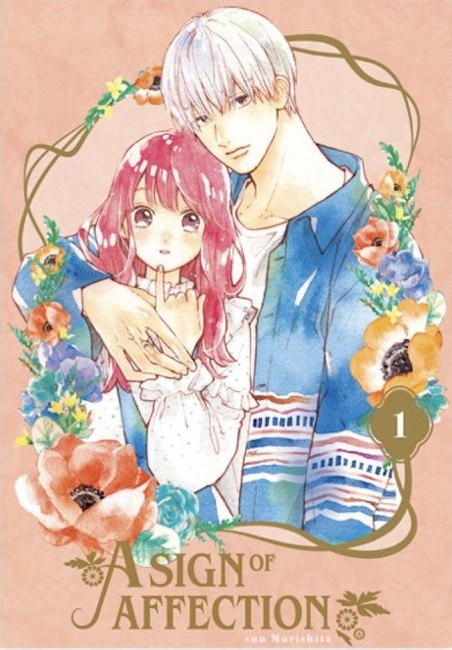 Kodansha had just one print license to announce:
A Sign of Affection,
by Suu Morishita, will get a print edition beginning in March 2021. The series launched as a digital-only license in March 2020. Morishita is also the creator of
Shortcake Cake,
which is published by VIZ under its Shojo Beat imprint.
Click Gallery below for full-size covers!